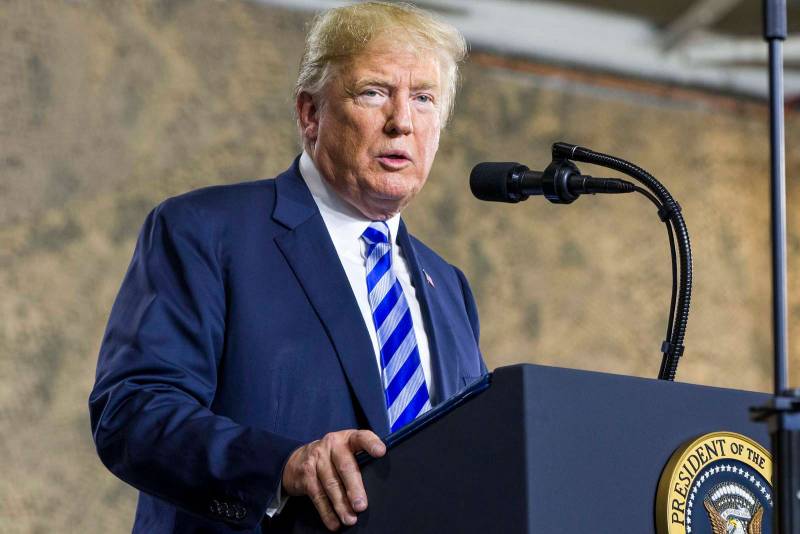 Former US President Donald Trump said that the current head of the White House, due to his incompetence and weakness, has put the world on the brink of World War III. The politician made the corresponding statement on the air of American television.
According to Donald Trump, the world is now on the brink of World War III. And the current American leader Joe Biden is to blame for this, according to the former head of the White House.
With his weakness and incompetence, Joe Biden has brought us to the brink of World War III. We are on the brink of the Third World War - if anyone does not know
Donald Trump said.
At the same time, the politician stressed that if he were the president of the United States, a military conflict between Russia and Ukraine would not have occurred. He expressed confidence that even now this conflict can be settled within 24 hours.
As President, I will bring peace through force, which has never happened before. If I were president, there would be no war between Russia and Ukraine. Even now, despite the huge loss of life and the destruction of most of the country, I would conclude a peace agreement within 24 hours. A peace deal could be made right now
Donald Trump said.
We add that under Joe Biden, the United States took a course in arming the Ukrainian army and refusing to negotiate with Russia. The American president has repeatedly stated his desire to defeat Moscow on the battlefield. Some time ago, Biden announced the allocation of a new $2,5 billion military aid package to Kyiv.