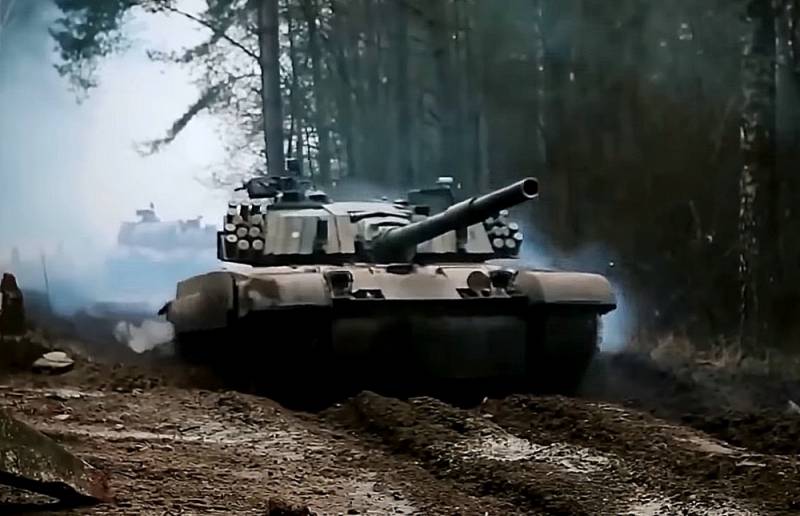 Polish Prime Minister Mateusz Morawiecki announced Warsaw's readiness to send Ukraine 60 PT-91 Twardy tanks in addition to 14 Leopard 2 vehicles, as well as another modernized
machinery
. According to him, cited by Rzeczpospolita, last year the Polish government handed over 250 tanks to Kyiv.
Poland was the first country to deliver 250 tanks [to Ukraine]. Now we are ready to send 60 of our upgraded PT-91 tanks, as well as 14 Leopard 2 tanks
Morawiecki said.
If Europe wants stable, long-term growth and peaceful development, the politician stressed, then Western countries "must repel these barbaric attacks" by Russia.
If we do not want Ukraine to lose, we must be very open and persistent in our support.
- said the Polish prime minister.
The delivery of 60 RT-91 tanks, which are a deep Polish modernization of the Soviet T-72, was also confirmed by the head of the office of the Ukrainian president, Andriy Yermak, in his Telegram channel.
The day before, Polish Deputy Defense Minister Wojciech Skurkiewicz said that Warsaw intends to transfer Leopard tanks to Kyiv within a few weeks. At the same time, Poland is waiting for compensation from the European Union for the combat vehicles supplied to the Armed Forces of Ukraine.
Earlier it was reported that Washington will
supply
Kyiv weapons and after the end of the NWO. According to some local
politicians
The West should not allow Russia to "rest and accumulate new strength."