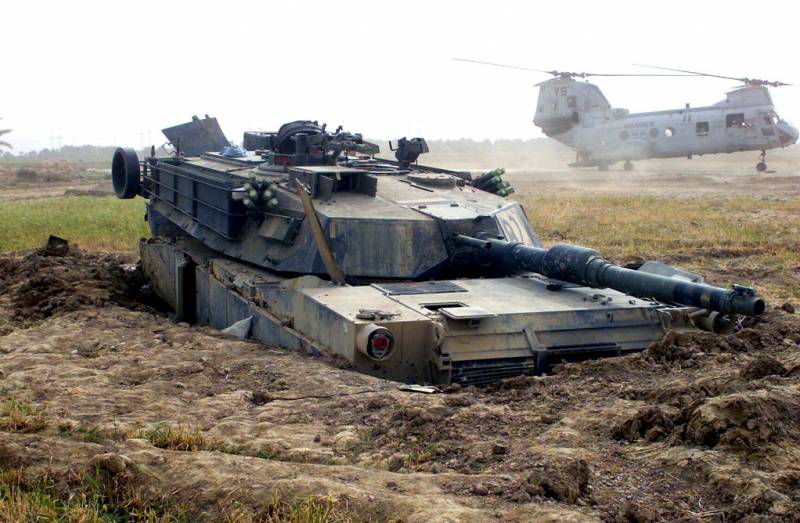 The United States announced its readiness to send 31 Abrams tanks to Ukraine. According to Joseph Biden, the deliveries will take time, but the training of the Ukrainian military to work with
technique
will start very soon.
According to sources, the Armed Forces of Ukraine can receive tanks in the M1A2 SEP or M1A2 SEP V2 version, but without additional equipment. Armored vehicles will be equipped with high-quality electronic filling, but they will be stripped of armor with uranium-ceramic filler - the Americans do not share this secret technology even with their closest allies.
Apparently, the US will also supply 120 mm Abrams shells without uranium cores, replacing them with tungsten ones.
Apparently, the FBCB2 communication and command and control systems will also be removed from the tanks.
American mass media indicate that the tank manufacturer for Ukraine is General Dynamics, which will spend about $400 million for this purpose. The work of sending armored vehicles can take more than a year.
Earlier, German Chancellor Olaf Scholz expressed his determination to send Leopard tanks to Kyiv only after Washington provides the Ukrainians with Abrams. Thus, Germany plans to form two tank battalions to help the Armed Forces of Ukraine. In the first stage, Berlin will provide 14 Leopard 2 type A6 tanks. At the same time, a number of German
politicians
criticized Scholz's decision.