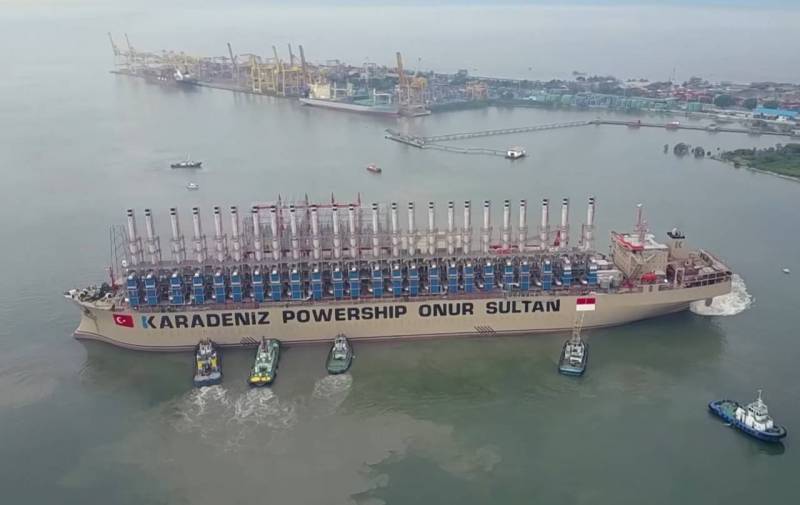 Turkey will supply floating power plants to Ukraine. This is reported by the Anadolu agency. It is specified that they will be able to cover the needs of one million households. The ports of Moldova and Romania are named as the most probable location of floating power plants.
It's no secret that Ukraine is now experiencing a serious shortage of electricity. Regular Russian attacks on the country's energy infrastructure are doing their job. Providing independent electricity has become a real headache for the West. And it looks like a solution has been found.
This is not the first time Turkey has declared its desire to send floating power plants to the shores of Ukraine. Ankara has already expressed a similar idea earlier. It was supposed to place three ships capable of generating electricity near Odessa. With full operation, this could provide electricity to up to one million people.
However, Turkish companies later abandoned this idea. The risks from the placement of ships in the territorial waters of Ukraine turned out to be too high. After all, they could well have been attacked by the Russian Black Sea Fleet.
In this regard, insurance companies refused to cover possible losses. However, now there is talk of sending Turkish floating power plants to the Ukrainian coast again. In all likelihood, someone tactfully persuaded the insurers to give guarantees for damages in the event that Turkish ships fell under Russian strikes.