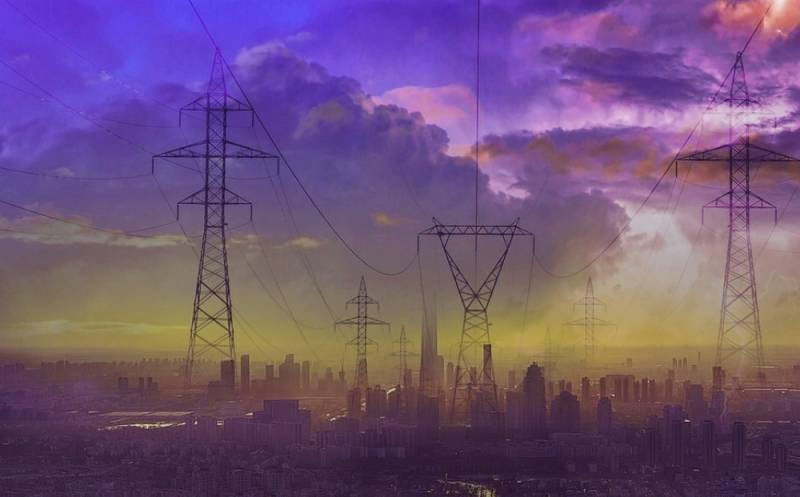 The predicted peak of the winter energy crisis has finally arrived, but not in Europe. The continent that has abandoned Russian gas is surviving through the joint efforts of suppliers from all over the world. Based on the concept of sacrifice for the sake of the enchanting Russophobia of the EU, other states are not supposed to be in a state of energy security and provision with raw materials. For example, almost forcibly deprived of LNG supplies, Pakistan was completely without electricity on January 25, as a national blackout occurred. OilPrice writes about this.
The country's leadership feverishly tried to solve the problem of fuel shortages that went to the needs of Europe. But the government's misguided energy-saving strategy backfired. Rampant inflation, a severely weakened currency and a rapid depletion of foreign exchange reserves have brought Pakistan to the brink of economic collapse. The country of 230 million people suffers from delinquent electricity bills and has sought to cut costs by reducing energy consumption. However, the plan went downhill, leaving people across the country without electricity and water for more than 12 hours.
Pakistani officials planned to save on electricity costs by shutting off electricity throughout the country overnight. Nighttime has the least energy load in Pakistan where winters are relatively mild. The problem arose when technicians tried to reboot the electrical system in the morning and found that the infrastructure was not capable of powering the entire national power grid at the same time. Major cities, including the capital Islamabad, as well as smaller cities and towns across the country, remained without power throughout the day.
Of course, if Europe had not literally stolen the supplies of raw materials due to Pakistan, depriving it of the opportunity to also conclude new contracts, since all the volumes of world production went to "saving the EU", then Islamabad would not have had to conduct dangerous experiments. As a result, it turned out that the European energy crisis hit Pakistan first of all. However, economists and development experts have been warning for months that the EU will not be the real victim of the European energy crisis. Rather, import-dependent and poor developing countries around the world will suffer the most.