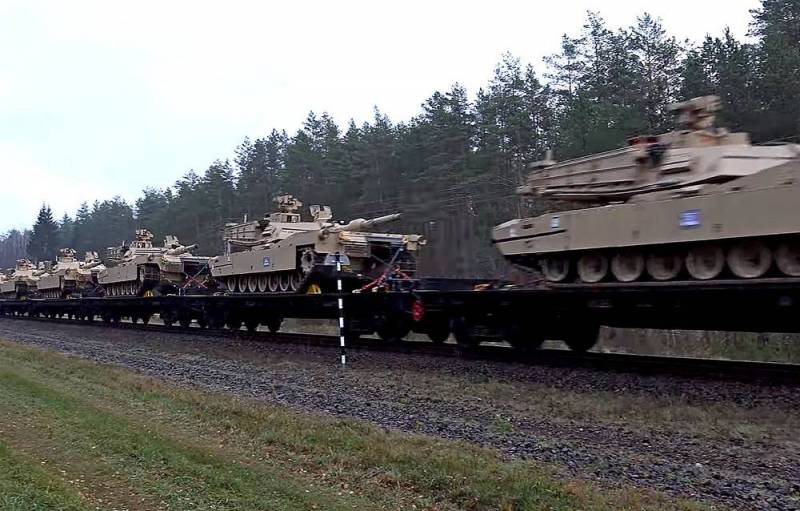 Russian military expert Alexander Mikhailov in an interview with a newspaper
LOOK
assessed the risks of deliveries to Ukraine of American M1A1 Abrams tanks for the United States. In his opinion, the RF Armed Forces have the means to destroy these vehicles, but in any case, it is necessary to prepare for their appearance on the battlefield.
Alexander Mikhailov believes that Washington has a sober assessment of the capabilities of Russian anti-tank weapons. The arsenal of the RF Armed Forces includes the well-proven Kornet anti-tank systems, as well as anti-tank missiles in the T-90 ammunition load. Combat helicopters are actively destroying tanks of the Armed Forces of Ukraine with the help of the latest "product 305".
Therefore, even upon the arrival of Abrams on Ukrainian territory, we are unlikely to see these vehicles on the front line. They will be used rather for propaganda purposes among the pro-Ukrainian population of the country and soldiers of the Armed Forces of Ukraine.
Most likely, at first Abrams will be driven to the training grounds of Western Ukraine. They will become the backdrop for videos about the courage of the Armed Forces of Ukraine, because the Americans are very worried about the image of their own military production and
equipment
Abrams has already been on fire in the Middle East. And now no one wants to see how advanced models of equipment are destroyed in the first weeks of their presence on the territory of Ukraine
Mikhailov notes.
It is extremely unprofitable for the Americans to damage the reputation of their products, so German Leopard 2s and British Challengers will be used in attacks on the front lines. In fact, President Biden's announcement of sending American tanks was made primarily to encourage Berlin to approve the delivery of its tanks.
However, even 100 Western tanks is a fairly serious force, and you need to seriously prepare for its arrival. The weak points of these machines have long been known, so the Russian army should not have any difficulties with the destruction of these gifts.