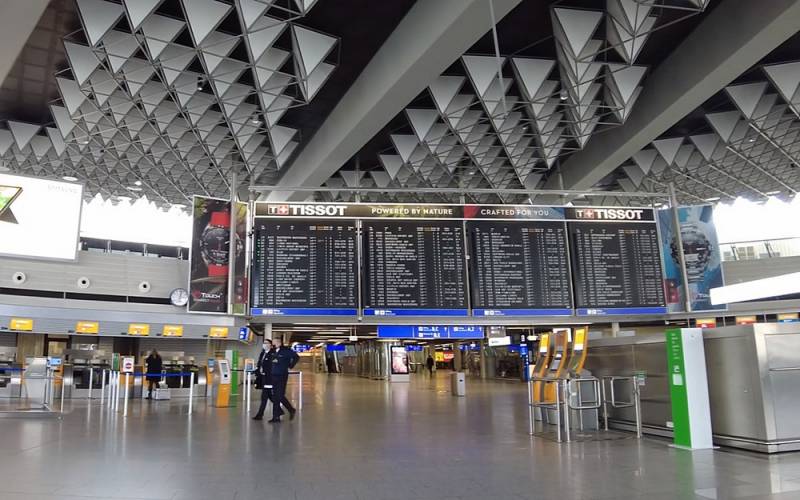 Russian KillNet hackers launched a "collective cyberattack" on Germany in response to Chancellor Olaf Scholz's decision to hand over Leopard tanks to Kyiv. The work of the main German airports in Berlin, Düsseldorf, Hamburg, Frankfurt and a number of other air harbors has already been paralyzed.
In their Telegram channel, the hackers called on other groups that support Russia's NVO to join their DDoS attack.
May the super-speed of network bandwidth be with us and let the god of the global web lower his gaze on the fascist brat. Keep us, Kaspersky, carry us, Mother Earth Russia
— stated in the message KillNet.
At least 17 groups responded to the call of programmers, these are Infinity Hacker By, Anonymous Russia, Netside Group, SntaLapuss DDoS, Russian National Hackers and others. At the moment, the websites of not only German airports have been hacked, the pages of the Foreign Intelligence Service, the German Ministry of Defense, the German police, the Federal German Bank and other key organizations of the country are also not working.
Judging by the messages of hackers on their resources, they are not going to stop there. The attack will be carried out on the government and financial sectors.
German Chancellor Olaf Scholz announced his decision to transfer Leopard tanks to Ukraine the day before. We are talking about a whole company of tanks of the 2A6 model, which are in service with the Bundeswehr.
Ранее
сообщалось
that the FRG will send tanks to Ukrainians only in case of deliveries of American Abrams to this country. Joseph Biden spoke about the determination to take this step. The President of the United States plans to announce this on January 25. At the same time, the tanks being sent will not be taken from the warehouses of the defense department - they will be contracted.