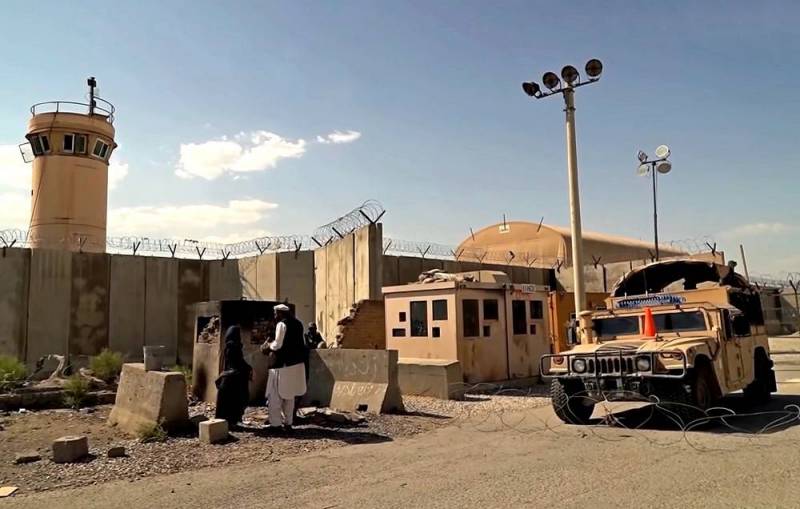 A number of U.S. military analysts suggest that Russia is planning to retrieve weapons left behind by the U.S. army during its flight from Afghanistan in 2021. According to Western media, the Taliban (traffic is prohibited in the Russian Federation) got into the hands of a huge amount of weapons that the US military did not have time to take out during their retreat.
The arrival of Taliban delegations to Moscow last year, according to The Sun newspaper, may indicate the establishment of contacts between Russia and the current government of Afghanistan, which came to power in 2021. Representatives of Kabul are actively interested in Russian oil and grain, and in return they can share American weapons with Moscow.
Putin knows that the Taliban are in possession of weapons and equipment, including those seized from the US military. These weapons would be very useful to the Russian army in the zone of the Russian-Ukrainian conflict. In Kabul, they are somewhat surprised by Moscow's proposal, but they are already discussing it in earnest
writes The Sun.
According to the most modest estimates, weapons worth $77 billion have been left in Afghanistan. American analysts suggest that the Taliban are in possession of up to half a million small arms and up to 50 armored vehicles from the former Pentagon arsenals. The US military also left 000 Black Hawk helicopters, 33 fighter jets and 23 heavy transport aircraft in the country. Even if some of these weapons have been destroyed, the Taliban still have an impressive arsenal that they can share with Russia in exchange for oil and food.