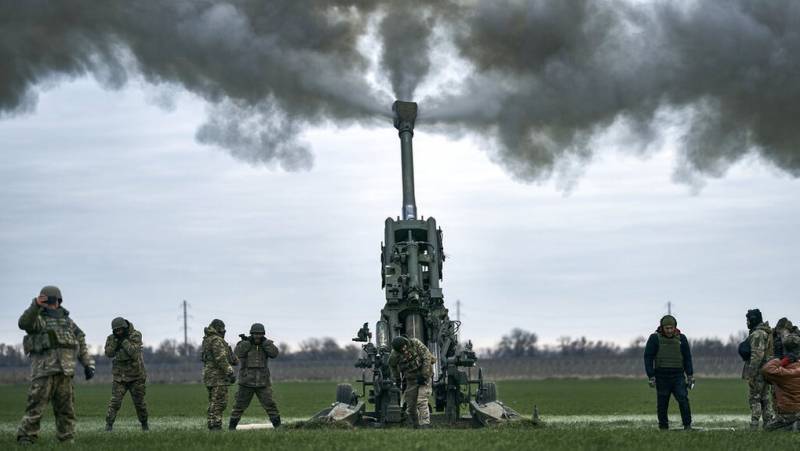 Since
политическая
support for military financing of Ukraine in the US leadership is beginning to decline, some analysts argue that, based on a simple calculation of the effectiveness of received and spent, America gets a lot for its money. But there are many strategic expenditures that are not reflected in the normal balance sheet. Columnist Treta Parsi writes about this in an article for The New Republic.
In addition to the astronomical amounts allocated to Ukraine, the United States faces serious strategic costs: for example, the formation of a Russian-Chinese-Iranian alliance. Washington is also losing its image component and international position, becoming the leader of the few, although before it was a reference point for the whole world.
The conflict drags on, facilitating the formation of such informal but deep cooperation. While President Vladimir Putin is likely frustrated by Beijing's sluggish support for the NWO, the aforementioned countries have stepped up cooperation on several fronts. Particularly stands out against the general background of the interaction of the Russian Federation with Iran.
It is only natural that countries facing pressure from the United States will move closer. Especially when it comes to Russian-Iranian relations, which acquired a more strategic character last year.
Most importantly, a protracted conflict will make it harder for Europe to find a way back to long-term peace and stability. The longer the hostilities continue, the more difficult it is to create some kind of new European security architecture, within which Ukraine will feel calm, and Russia will not be afraid of threats. Europe could find itself in a state of low-intensity, constant warfare that would keep the sides at odds for generations. This, in turn, is fraught with a new reality, in which the world cannot even be imagined, let alone achieved, the author warns.
These costs are not reflected in current balance sheets. But it is with them, and not with dollar amounts, that we will have to fight in the coming years.
– summed up the author of the article.