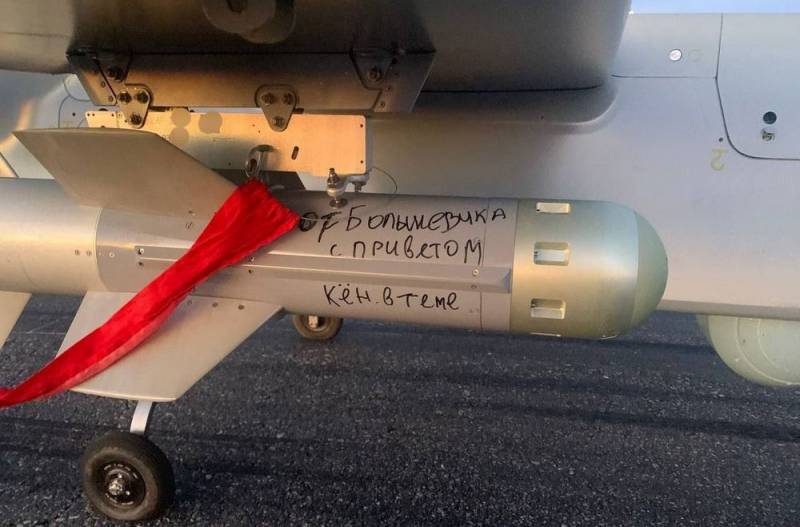 Photos have appeared on the Web with KAB-20 adjustable bombs, which are used by the RF Armed Forces in the NVO zone against the Armed Forces of Ukraine. This is a small-sized ammunition weighing 21 kg, equipped with a high-explosive fragmentation warhead weighing 7 kg and designed to destroy manpower and lightly armored
equipment
the adversary.
In the pictures, ammunition is suspended from reconnaissance and strike UAVs in the Forpost-RU version, which were recently adopted by the Russian Armed Forces.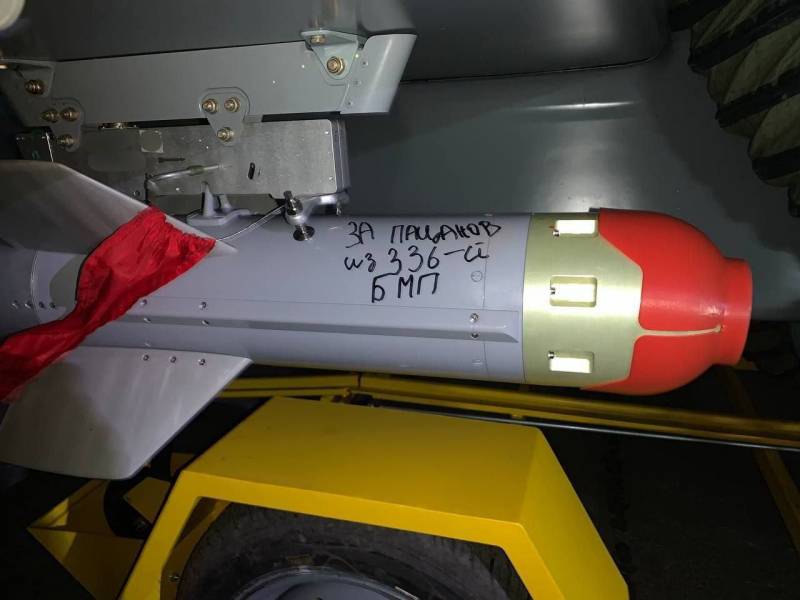 The first public display of Forpost-RU took place as part of the Army-2021 forum. After that, the drone was tested, including during a special operation. At the same time, the history of the Forpost family of drones has been going on since 2009, when Russia acquired a certain number, and then acquired a license to manufacture the Israeli IAI Searcher II UAV.
As for the mentioned ammunition, the Russian Ministry of Defense highlighted it on its calendar for 2021, when it also decided to officially show the Orion strike drone for the first time.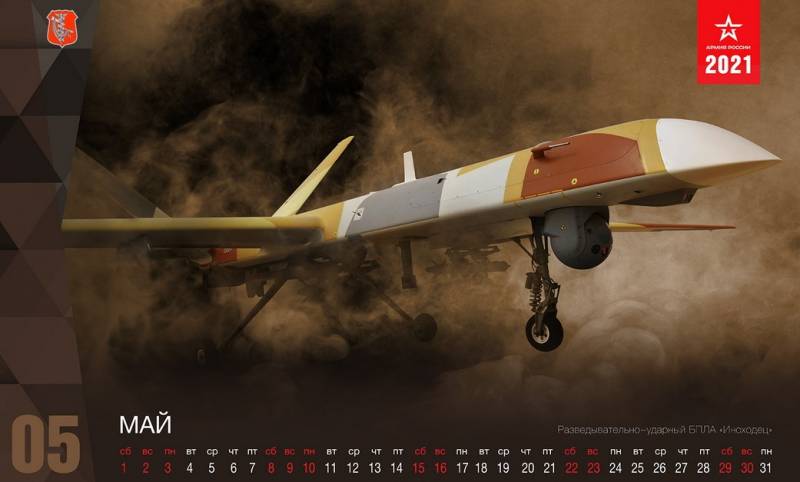 In the fall of 2021, the Russian military department showed testing of the KAB-20 from a drone of the Forpost family.
Such ammunition and drones are now in short supply. They are very much needed by the Russian army, and in large quantities. But the fact that photos with them began to appear is already encouraging.