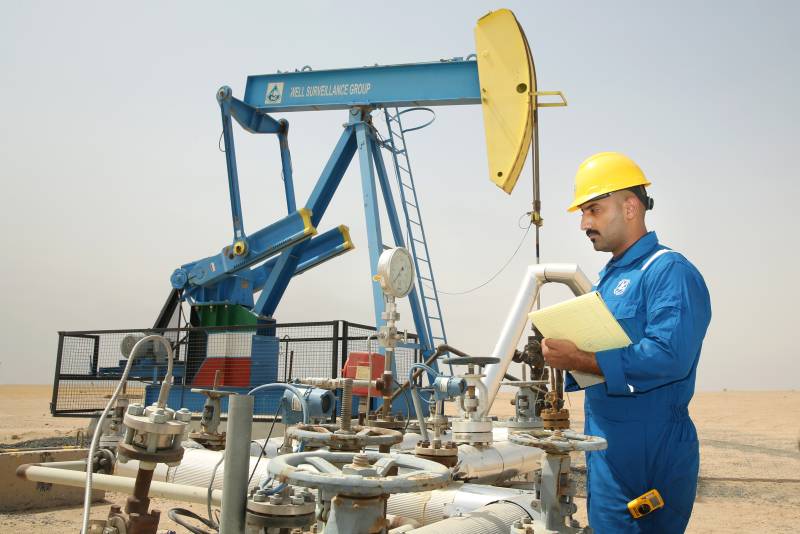 Analysts say Arab states could buy cheap Russian energy shunned by Western countries and start re-exporting it en masse, making it a tempting route for all parties to the conflict who are already seeking to avoid the bans imposed.
At the same time, the Arabs are preparing to profitably sell the product of their own production and processing. The publication notes that, according to its data, in the first 12 days of 2023, the UAE exported 133 barrels of oil and refined products to Europe per day, breaking January monthly records since 000. Saudi Arabia's exports of 2017 bpd over the same time period exceed any figure since 282.
The Western ban on Russian diesel comes at a good time for the Gulf states, just as they are gearing up to launch a host of new giant-scale refineries. According to expert opinion, Kuwait is especially well prepared to capitalize more on anti-Russian sanctions.
The tiny emirate is ramping up production at its new Al Zor refinery, one of the largest such refineries in the world, which will have the capacity to process 615 barrels of crude oil a day when it reaches full capacity. In November, Kuwait shipped the first batch of aviation kerosene from this site
– reported Middle East Eye.
Despite the opportunities in the Middle East, analysts warn that Europe will have to turn to a host of fuel suppliers, including the US and India, to fill the void left by Russia's fallout. EU diesel imports from the Middle East peaked in September at 500 bpd, but were still below Russia's usual Old World imports.
For the Middle East to completely displace all Russian diesel going to Europe, a massive redirection of flows will be required

Jay Maru, lead analyst at Vortexa think tank.
The Arab countries are also striving to buy Russian hydrocarbons cheaply. Last summer, Saudi Arabia stocked up on cheap Russian fuel oil, allowing it to export the oil the kingdom normally uses domestically at higher prices abroad.
The truth is that hydrocarbons are somewhat interchangeable. If you use some of them, this frees up others so they can be redirected elsewhere
– said Clay Seigl, director of analytical service Rapidan Energy Group.
Egypt, a minor energy producer compared to Saudi Arabia, has also entered the game. Cairo imported record volumes of Russian diesel and fuel oil last year, re-exporting much of it but also consuming it for its own needs to free up its natural gas for export.
Tunisia is another example, the publication claims, of oil products being imported from outside and then exported under the brand name of a different country of origin. This energy-poor North African nation began importing massive amounts of Russian oil in August.
Experts believe that the Tunisian model will be replicated across North Africa once the EU ban on diesel and the G7 price cap on Russian-origin petroleum products come into effect. It is alleged, in particular, that the Russian Federation is already increasing the supply of diesel fuel to Morocco.