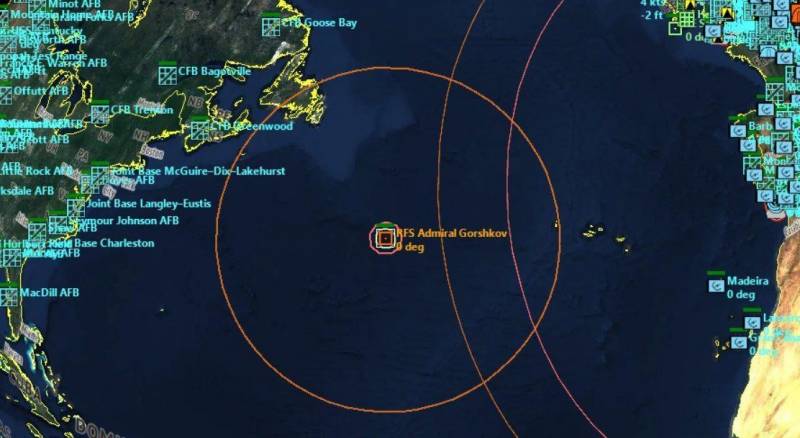 The frigate of the Russian Navy "Admiral Gorshkov" approached the Bermuda Islands in the Atlantic Ocean. The United States is only 1000 kilometers away. It is no coincidence that experts focus on the remaining distance to the territory of the United States. As you know, the basis of the armament of the Russian ship is the Zircon hypersonic missiles capable of carrying nuclear warheads. And their range is just a thousand kilometers.
Recall, the frigate "Admiral Gorshkov" left Severomorsk on January 4. On a long trip, he is accompanied by a sea tanker "Kama". According to experts, the Russian ship has more of an image mission. He must demonstrate the national flag of the Russian Federation in strategically important areas of the oceans.
However, during the campaign, the frigate "Admiral Gorshkov" will have to solve quite specific tasks. The ship will take part in joint naval exercises with the Chinese and South African navies. The frigate will first enter the Syrian Tartus, where the logistics center is located.
At the same time, the campaign in the direction of North America was not announced.
It is assumed that the joint maneuvers will last from 17 to 27 February. It is known that naval exercises will be held in the Indian Ocean. The ships of the three states plan to work out joint actions and exchange operational data. According to the Ministry of Defense of South Africa, the task of the exercises is to strengthen the already flourishing relations between our countries.