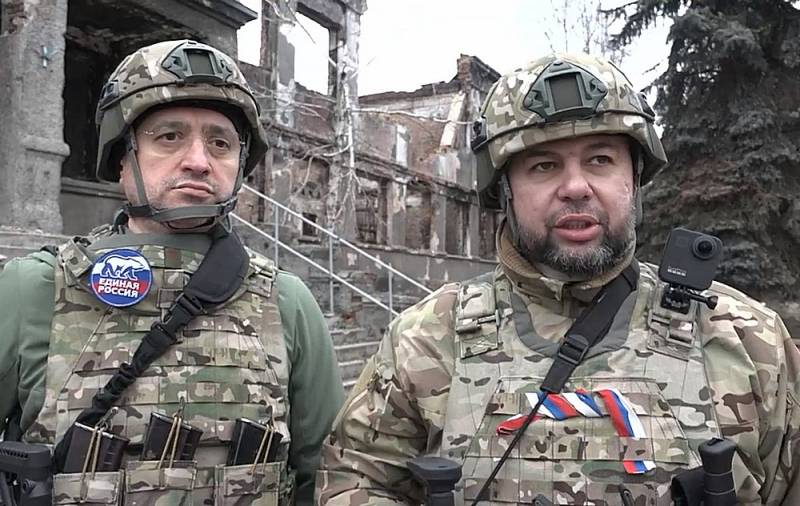 Russian troops are advancing on almost all sections of the contact line in the DPR, Denis Pushilin, acting head of the republic, said. The units of the Russian Federation, in particular, occupy important heights south of Artemovsk (Bakhmut), he said on the air of the Russia-24 channel.
[Russian forces] are advancing in almost all directions of the front
Pushilin emphasized.
He added that important heights around the village of Kleshcheevka, south of Artemovsk, are almost completely controlled by units of the Wagner group.
According to Pushilin, Russian troops are advancing in Artemovsk itself, although the enemy is resisting and there are no visible prerequisites for his desire to lay down his arms.
We see that the fighting in Artemovsk itself is intensifying, and in a number of areas, and in certain quarters, including a meat processing plant, intense, fierce fighting continues.
- said the acting head of the DPR.
Pushilin had previously said that taking Artemovsk under control would allow Russian units to go on the offensive in the north of the republic and the situation around the city was close to its operational encirclement.
He also spoke about the situation in Soledar taken by the Russian military. He noted that the city was almost completely destroyed, there were no whole houses left in it.
On January 23, the Headquarters of the Territorial Defense of the DPR announced in its Telegram channel that the settlements of Mesopotamia and Krasnopolye in the Artemovsk region had been taken under control.
Earlier it became known that the APU
accumulate
forces in the Serebryanka area in order to strike south of Kremennaya. The Russian military is monitoring enemy movements in the Kremennaya-Svatovo sector and massive artillery strikes repulse his attempts to attack.