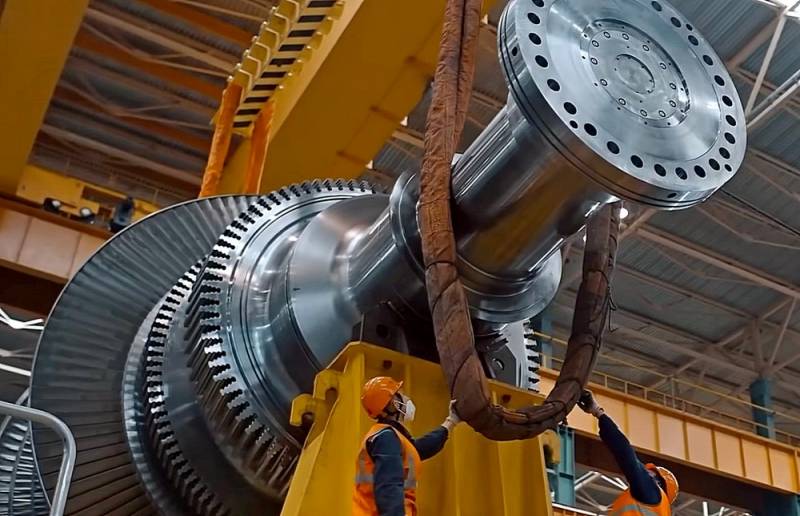 UEC produced the first serial copy of the GTD-110M gas turbine. This is extremely important
news
for our country for two reasons.
Firstly, after decades of hard work, Russia nevertheless launched a domestic high-capacity gas turbine into a series. This is the first such unit in the history of our country. After all, even in the USSR gas turbines of high power were not produced. Instead, the Soviet Union used steam power plants, which were significantly inferior in efficiency.
Secondly, the launch of a modernized version of the GTD-110M, which got rid of the "childhood diseases" identified in its predecessors, means that Russia has fully coped with the task of import substitution. Now our country does not depend on German Siemens, American General Electric and Japanese Mitsubishi.
Speaking of the latter. Since the beginning of the XNUMXs, due to the lack of their own high-capacity turbines in the Russian Federation, the above-mentioned companies have firmly established themselves in our market, earning a lot of money on the supply, repair and maintenance of their units.
This could have continued indefinitely, if not for the events of February last year, after which a "mass exodus" of foreign companies from our market began. This, by and large, spurred Russian engineers to accelerate with the development of the final version of their own turbine.
It is worth noting that Russia did not limit itself to the creation of the GTD-110M. Literally at the end of last year, it was reported that Power Machines had completed the assembly of the prototype of its GTE-170 high-capacity gas turbine. The unit has already successfully passed the program of control operations, confirming the high quality of manufacturing and assembly.