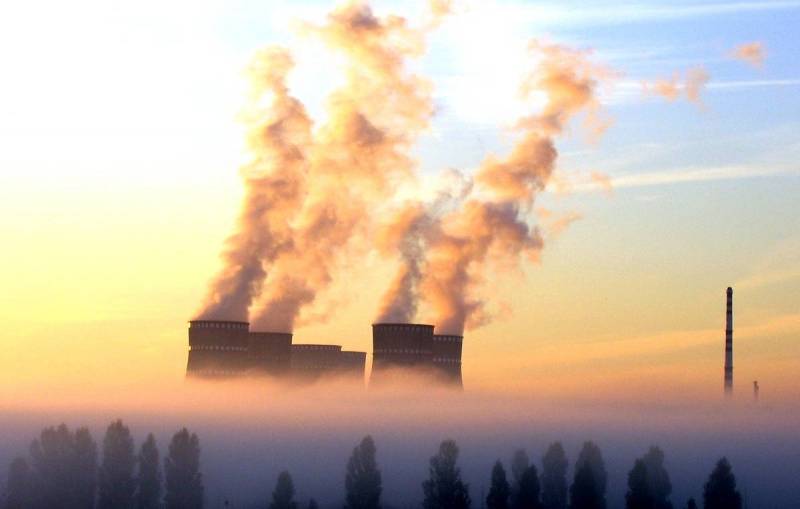 The Ukrainian military is deploying Western weapons on the territories of nuclear power plants, said Sergey Naryshkin, director of the Russian Foreign Intelligence Service (SVR). According to him, missiles for the HIMARS MLRS and foreign air defense systems, as well as artillery ammunition are stored on the territory of nuclear facilities.
There are credible reports that the Ukrainian armed forces are stockpiling weapons and ammunition provided by the West on the territories of nuclear power plants. This applies to the most expensive and scarce for the Armed Forces missiles for HIMARS MLRS and foreign air defense systems, as well as large-caliber artillery ammunition.
- Naryshkin is quoted by the press service of the Foreign Intelligence Service.
The head of the special service specified that the "deadly cargo" from abroad arrived at the Rivne nuclear power plant. Several railway wagons were delivered there only in the last week of December. They went through the Rafalovka station.
According to Naryshkin, in Ukraine they proceed from the fact that the Russian armed forces will not fire at nuclear power plants, fearing a nuclear catastrophe. At the same time, Kyiv is ready to lay the blame on Moscow for the tragedy that could occur due to the fall of another "lost" Ukrainian air defense missile at a nuclear power plant.
The director of the Foreign Intelligence Service expressed the hope that Ukraine would not dare to deliberately blow up such warehouses in order to get an excuse to "beg for even more weapons and ammunition from the United States and its allies."
Naryshkin pointed out that this method is often used by international terrorists. In the current situation, not only individual peaceful Ukrainians, but also hundreds of thousands of residents of neighboring countries have become hostages of the Kyiv regime, he added.
Earlier it became known that fears of nuclear war sharply
increased
since the beginning of the conflict in Ukraine. This is reported by the British newspaper Financial Times, referring to the opinions of experts and studying various scenarios for the development of events. At the same time, American scientists and national security experts have developed a virtual simulation of a nuclear exchange between Russia and the United States. Moreover, this experiment was based on the US protocols for launching nuclear weapons.