The construction of the railway, known as the Northern Latitudinal Railway (SSH), was marked by the beginning of the construction of a bridge across the Ob River in the Yamalo-Nenets Autonomous District (Yamalo-Nenets Autonomous Area) in May 2018. And the development of these territories is extremely important for Russia. Indeed, already now 80% of Russian gas (20% of global production) is extracted in those places.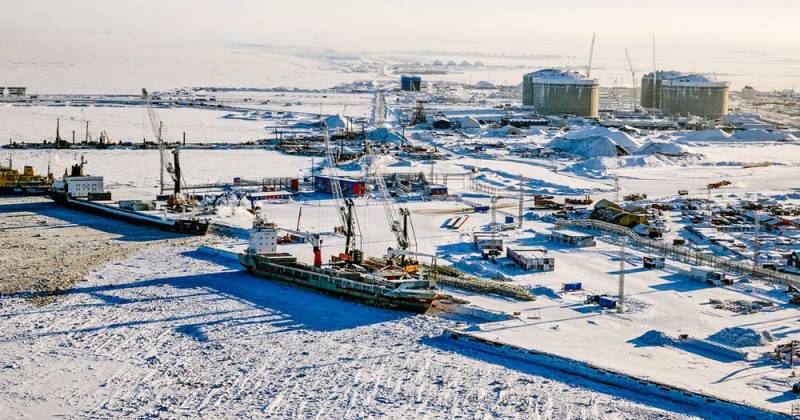 But there is not only gas, but also oil, coal and various ores. And without the railroad anyway. After all, all this needs to be transported somewhere, and equipment and cargo should be delivered to the deposits themselves. Therefore, it is best to do this through the nearest ports. So it is not surprising that by 2035, investments in the Yamal Peninsula and neighboring Gadyn could amount to 7 trillion. rubles.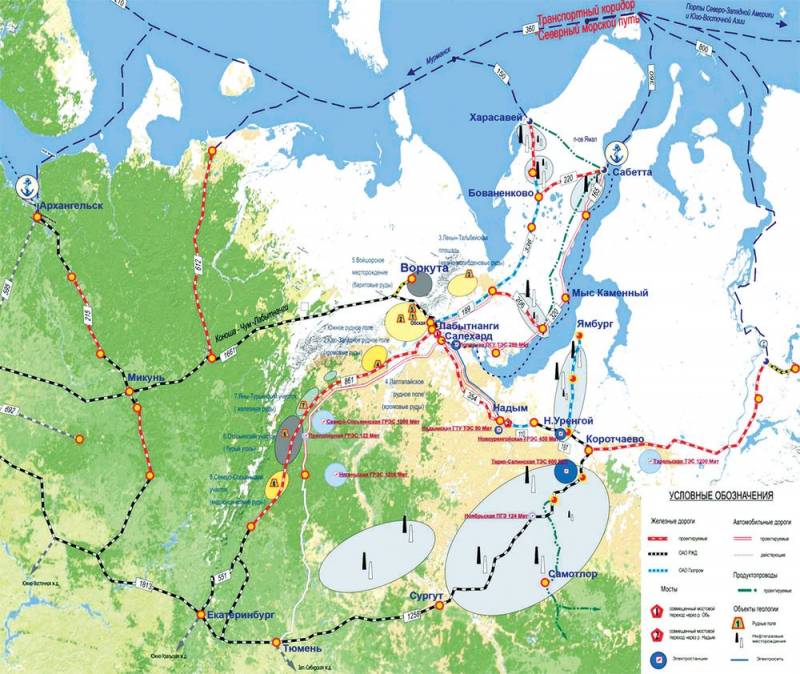 That is why the government of the Russian Federation was concerned about the extension of the secondary school to the northern port of Sabetta, located on the western shore of the Gulf of the Kara Sea. And she began negotiations with Gazprom, Russian Railways and NOVATEK regarding the construction of the 170-kilometer railway section of Bovanenkovo-Sabetta.
NOVATEK accepted the offer without enthusiasm and did not give its consent. At the same time, Russian Railways and Gazprom took the idea with understanding, given that the government would not leave them without the support of the federal budget. Even taking into account the fact that earlier the construction of this section was not planned, and it did not fall into the plan of the main infrastructure. The secondary school was only to connect the western and eastern parts of the Yamalo-Nenets Autonomous Okrug (Northern and Sverdlovsk railways). However, at present the authorities of the Yamal-Nenets Autonomous Area, Russian Railways and the Ministry of Transport are already working on technical
economic
project rationale. And in time it will be possible to connect the secondary school and the Northern Sea Route.