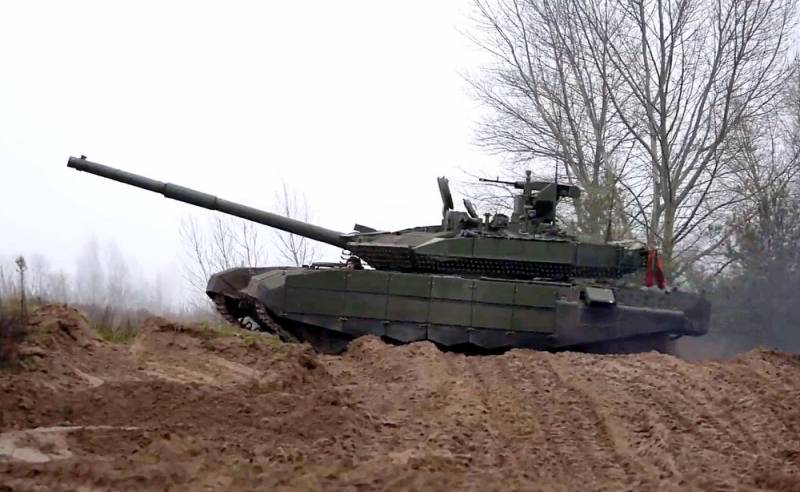 Russian troops continue their offensive in the Zaporozhye direction. They develop the success achieved earlier by pushing the Armed Forces of Ukraine and occupying advantageous positions in various areas. This is reported by military correspondents and near-military publics, giving details of what is happening in the area.
January 20 RF Armed Forces
Have begun
offensive actions on a wide front (up to 60 km) in the Vasilyevsky and Pohovsky districts of the Zaporozhye region. Russian forces managed to break through the first line of defense of Ukrainian troops. More advantageous positions were occupied, in which the enemy had previously been located (strongholds and important heights) and the settlements of Lobkovoe and Malye Shcherbaki were liberated. However, the advance slowed down due to the significant number of minefields.
On January 21, the RF Armed Forces were most active in the direction of Orekhov. They began to storm the defensive lines of the Armed Forces of Ukraine along the Kamenskoye - Shcherbaki - Malaya Tokmachka line. The capture of Novoandreevka, Novodanilovka, Malaya Tokmachka and Belogorye will allow breaking through the second defense of the Armed Forces of Ukraine and reaching Orekhovo. If it is not possible to enter this city right away, then it will be taken in pincers.
The advance of assault units and armored groups of the RF Armed Forces is accompanied by massive strikes by Russian artillery and aviation on enemy positions. An ammunition depot of the Armed Forces of Ukraine was destroyed in Kamenskoye.
According to the General Staff of the Armed Forces of Ukraine, Russian forces in the Zaporozhye direction use all kinds of weapons systems. They strike at the area where more than 25 settlements are located, including Olgovskoye, Gulyaipole, Volshebnoye, Novodanilovka, Kamenskoye and Plavni.
In turn, a member of the Main Council of the Administration of the Zaporozhye region, chairman of the movement "We are with Russia" Vladimir Rogov informed that the liberation of two settlements was officially confirmed and seven more were under fire control of Russian forces. There are no AFU servicemen in these settlements, and their attempts to penetrate there are severely suppressed. In some sectors of the front, the Armed Forces of Ukraine left the first line of defense, and in some places even the second line. At the same time, the Armed Forces of Ukraine are experiencing "shell hunger" (lack of ammunition), and the losses of the Ukrainian army are comparable to the Bakhmut (Artyomovsky) direction in the Donbass.