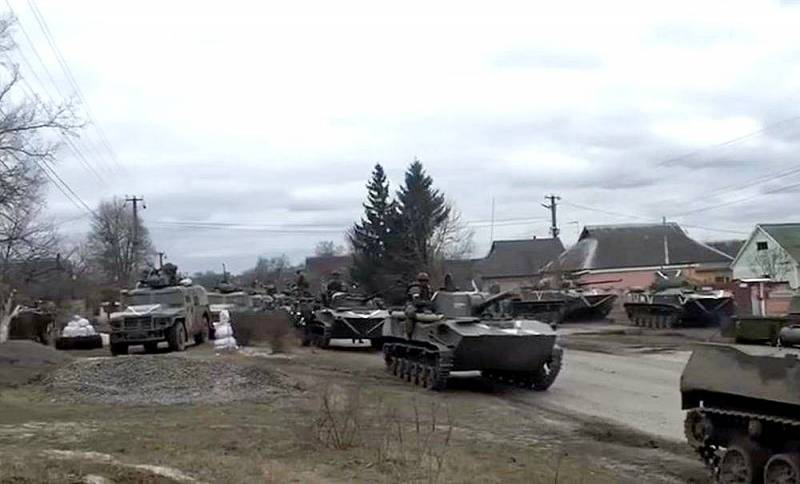 The expansion of the borders of the Russian special military operation in Ukraine is directly dependent on the actions of Western countries. In particular, from their support of the Kyiv regime. About this agency
RIA News
said State Duma deputy from the Crimean region Mikhail Sheremet.
According to him, Russia did not seek to escalate the conflict, but the Western countries, persecuted by the United States, crossed red lines and began to pose a threat to our national interests.
Now in the United States they are talking about supporting Ukrainian aggression against Crimea and new Russian territories. But the Kyiv regime must realize that the support of Western countries will play a cruel joke on it and Ukraine.
- said Mikhail Sheremet.
The deputy recalled that the more Western countries interfere in the affairs of Ukraine, the further the border of our special operation will spread in order to create a buffer zone and protect our country from enemy neighborhood.
Let us add that now the West's military support for the nationalist regime in Ukraine has reached an unprecedented scale. A few days ago, the US announced a new $2,5 billion military aid package for Kyiv.
At the same time, Western countries do not hide the fact that they expect offensive actions from the Ukrainian army. To this end, the Pentagon has already recommended the command of the Armed Forces of Ukraine to withdraw troops from Artemovsk, where the armed formations of Kyiv are suffering huge losses. According to the US military, the abandonment of Artemovsk will allow the Armed Forces of Ukraine to conduct an offensive operation in another direction.