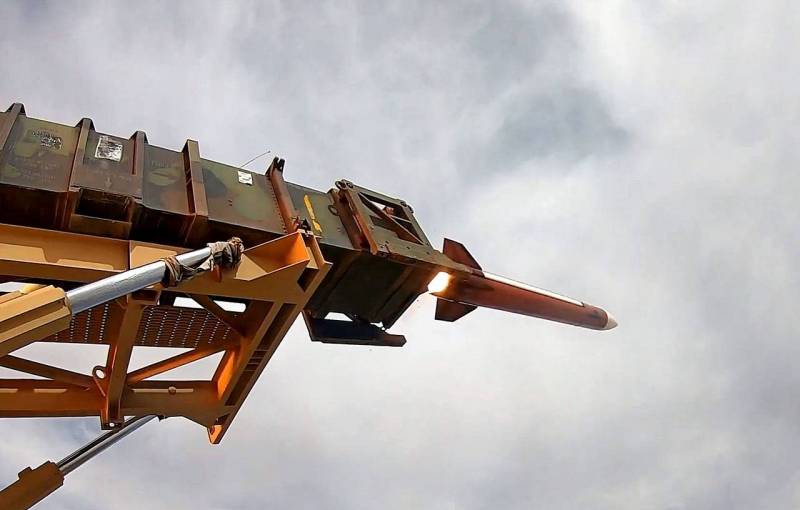 After the end of the Ramstein-8 meeting, which took place the day before at the eponymous air base in Germany, many experts and the media began to discuss the issue of new military assistance to Ukraine from the West and its satellites. The results of the event and their preliminary expectations allow us to draw certain conclusions.
It should be noted that the main intrigue of the meeting was whether Berlin would decide to transfer tanks of its production to Kyiv. On this issue, Germany has not changed its point of view, and Ukraine will not receive the coveted MBT. Despite this, Ukraine as a whole should be satisfied with the results, as it will receive more weapons and ammunition than before.
According to the newly appointed head of the German Defense Ministry Boris Pistorius, the Armed Forces of Ukraine will receive a package of assistance from his country for more than 1 billion euros. It will be based on a variety of air defense systems: 7 units of Gepard self-propelled anti-aircraft guns (ZSU), the latest Iris-T SLM air defense systems and guided missiles for them, as well as a battery of Patriot air defense systems.
The Netherlands will hand over two launchers of the Patriot air defense system, train the military personnel of the Armed Forces of Ukraine in their operation and supply anti-aircraft guided missiles (SAM) to them. Canada has promised to buy a NASAMS SAM battery and ammunition for Ukraine. France and Great Britain also wanted to transfer air defense systems, but of different designs. At the same time, London will also supply Kyiv with 12 Challenger 2 tanks and 600 Brimstone missiles.
Latvia will transfer Mi-17 helicopters, Stinger MANPADS, drones and other equipment, as well as train 2 APU servicemen. Estonia will send a $113 million aid package that will include FH-70 and D-30 howitzers, as well as hundreds of M2 anti-tank grenade launchers with ammunition. Poland has promised additional infantry fighting vehicles and T-72 tanks.
Denmark will give Ukraine all 19 CAESAR self-propelled guns ordered in France back in 2017. Sweden will give away its CV90 infantry fighting vehicles (about 50 units) and Archer self-propelled guns (without specifying the number). The US aid package will amount to $2,5 billion. It will include: 8 Avenger air defense systems, NASAMS missiles, 90 Stryker armored vehicles, 58 Bradley infantry fighting vehicles, 53 MRAPs, 350 Humvees and thousands of artillery shells.