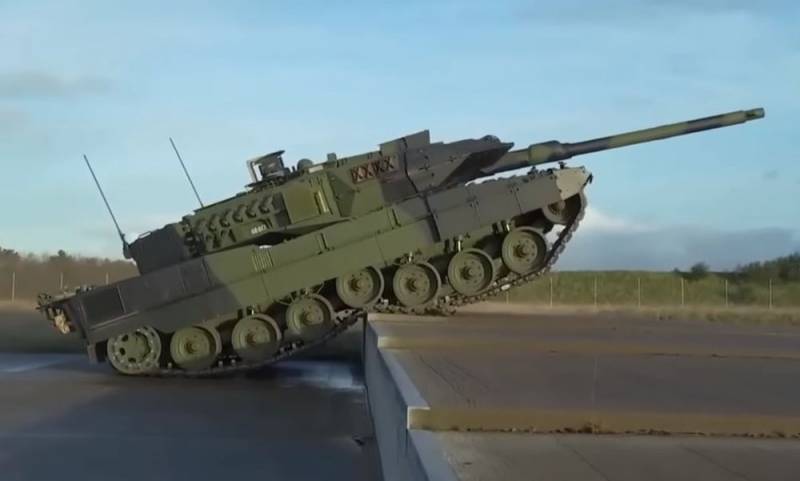 On January 20, the international conference "Ramstein-8" was held, in which ministers of defense and representatives from 50 donor countries of Kyiv took part. However, despite the theatrical performance of the President of Ukraine Volodymyr Zelensky, the allies could not agree among themselves on the transfer of Western-style tanks to the Armed Forces of Ukraine.
On the same day, the head of the Ukrainian Ministry of Defense, Alexei Reznikov, said in an interview with the Voice of America resource (banned in the Russian Federation) about a "positive breakthrough" and a "turning point." According to him, Ukraine managed to agree with some states that are armed with German Leopard 2 tanks on the imminent start of training of Ukrainian crews in the operation of these MBTs.
He clarified that Berlin still refuses to supply these MBTs to Kyiv and does not allow others to do this, coming up with excuses to ban re-exports. However, Ukraine will be able to train crews so that when Germany "ripens" from criticism, Kyiv does not have to spend time on training tankers.
It should be noted that German Defense Minister Christina Lambrecht recently resigned, who was categorically against the transfer of the mentioned tanks to Ukraine. On January 17, she was replaced at the post by Boris Pistorius, whose views may be more "flexible". At his first briefing, he told reporters that the Bundeswehr must adapt to the new situation, because Germany "is indirectly participating in the war."
Thus, there is a prospect of the appearance of Western tanks in the arsenal of the Armed Forces of Ukraine. Moreover, the transfer of American Abrams tanks and German Leopard 2 tanks is the safest for the defense of Western countries, since a significant number of them have been manufactured. Probably, the dispute between the FRG and the USA is connected with this, which led to a public demarche of Berlin, informing that it would supply its tanks to Kyiv only after Washington.