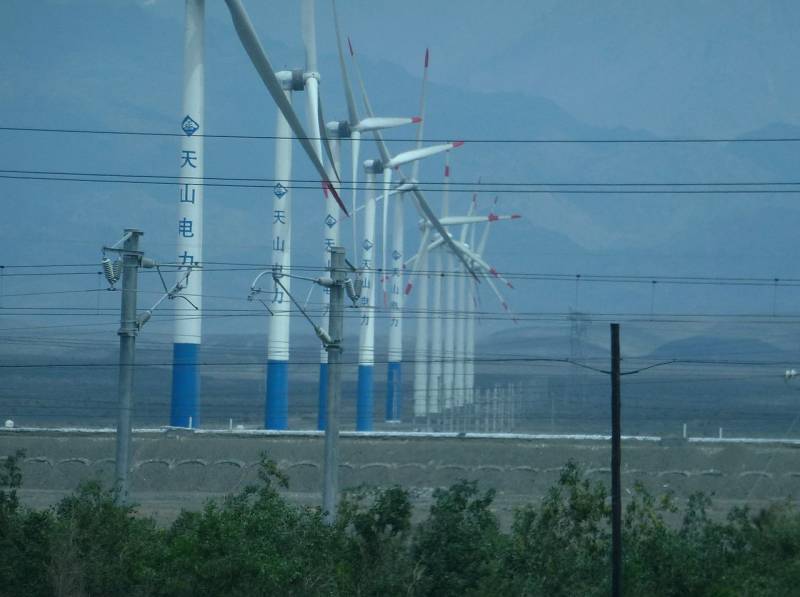 The Chinese Energy Council published a report, which shows that last year the main increase in generation in the country was provided by environmentally friendly methods of generating electricity. The most positive dynamics is observed in the development of wind and solar power plants.
In 2022, Chinese power engineers connected 7,6 gigawatts of power generated by wind turbines to the country's grid. In terms of electricity generation at such power plants, the Celestial Empire is ahead of all other countries in the world, including the United States. 25% of the increase in annual energy production was provided by solar power plants.
By the end of this year, China plans to introduce several more wind and solar generation facilities with a total capacity of 165 gigawatts. This will provide more than half of the total electricity generation in the country with the help of renewable energy sources.
At the same time, in Europe, which declares its commitment to the green agenda the most, energy generation at wind farms has decreased by 17% since the beginning of the year. Against the backdrop of problems with rising gas prices, the rejection of "dirty" coal generation is called into question. Plans to close three remaining nuclear power plants in Germany have also been put on hold indefinitely.