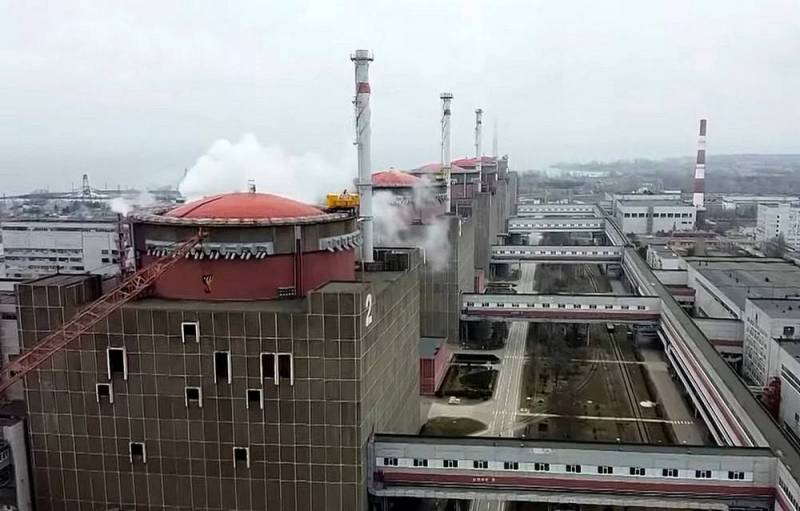 The head of the International Atomic Energy Agency (IAEA), Rafael Grossi, said that it is urgent to create a protection zone around the Zaporozhye nuclear power plant. He told Fox News that the situation at the nuclear facility is deteriorating.
The situation around Zaporozhye is getting worse. As the conflict develops, as you know, the situation on the eastern front is heating up. Therefore, I believe that now more than ever it is important and relevant to take intermediate measures to protect a nuclear facility.
Grossi emphasized.
He added that the creation of a protective zone around the Zaporizhzhya Nuclear Power Plant is progressing "not as fast as it was expected." According to Grossi, many leaders in Europe support the idea, but in order to create a protection zone at the station,
политическая
will.
The IAEA Director General also noted that the organization's experts would work at the Ukrainian nuclear power plant, including Zaporozhye, for a long time. We are talking about specific terms of reference for the IAEA staff in the framework of this mission, he specified.
Grossi allowed his organization to work out an "institutional" decision on the ZNPP.
Zaporozhye NPP, which is located on the left bank of the Dnieper near the city of Energodar, is the largest NPP in Europe in terms of the number of units and installed capacity. Currently, she is under the protection of the Russian military. In the last months of 2022, Energodar and the territory of the Zaporozhye NPP adjacent to the city were constantly shelled by the Ukrainian military. The intensity of shelling of the station has significantly decreased only since the beginning of 2023.
Previously, heads of enterprises in the energy sector of Ukraine
stated
about the huge shortage of electricity generation. Thus, Ukrenergo is forced to limit consumption volumes throughout the country. There is no progress in restoring power supply in the Ukrainian regions. Dmitry Sakharuk, Executive Director of DTEK energy holding, warned that emergency power outages will continue in the coming weeks.