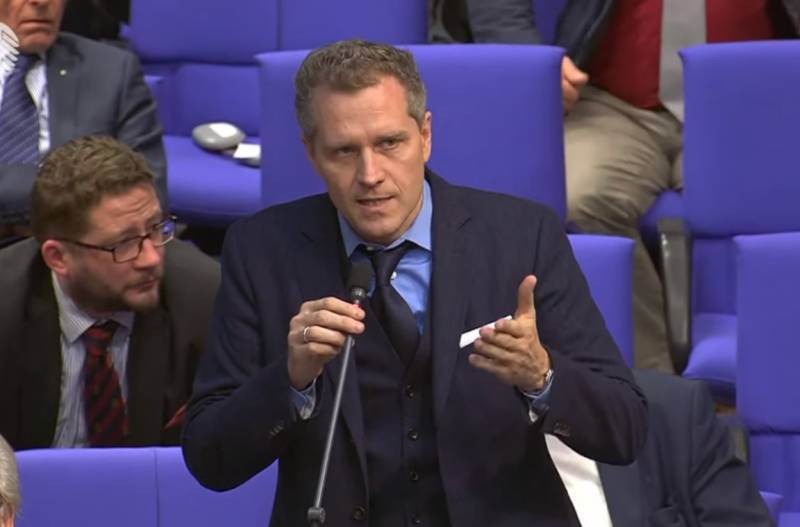 In the German Bundestag, during a discussion of possible deliveries of heavy
equipment
Ukraine MP from the party "Alternative for Germany" Petr Bystron urged the audience to remember history and draw the necessary lessons from it.
Did your grandfathers already try to do this, and what is the result? Unspeakable suffering, millions of deaths on both sides, and finally Russian tanks here in Berlin. And two are still standing here in front. And you must walk past them every morning and remember this.
– said the deputy.
Other German parliamentarians also speak out against the supply of tanks to Kyiv. Thus, a member of the Left Party, Dietmar Bartsch, is sure that such steps will not bring peace in Ukraine closer, but will only lead to an increase in the degree of tension and, possibly, to the supply of new, more deadly types of weapons and NATO's slide into a large-scale conflict.
At the same time, Barch recalled the weapons of mass destruction that Russia possesses and doubted the possibility of winning the war against a nuclear power.
Earlier, German Chancellor Olaf Scholz said that Berlin would supply Leopard tanks to Ukraine only after Washington sent the Abrams. Along with this, Scholz is trying to avoid reproaches from NATO allies who refused such supplies. Thus, the German side in this respect made itself dependent on the United States and other Western countries.