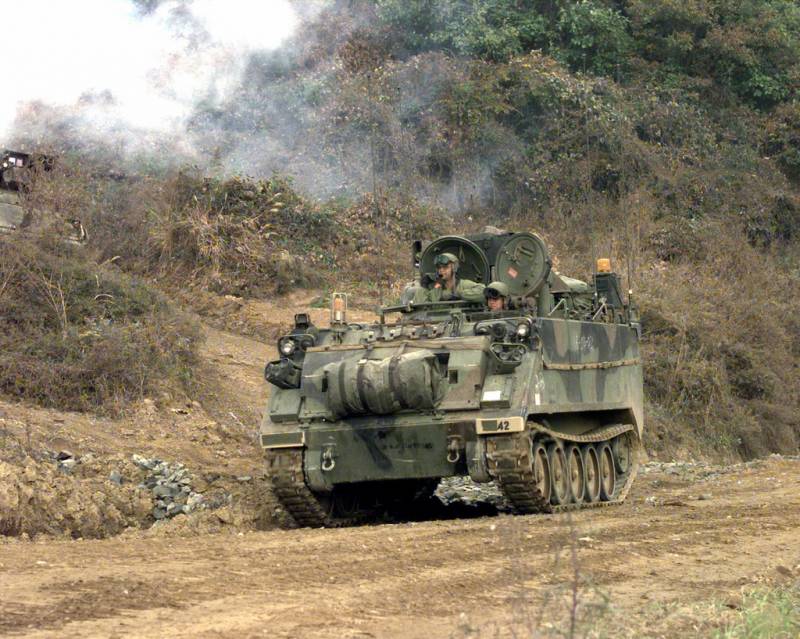 The United States is sending M113 armored personnel carriers to Ukraine, which cannot be used in modern warfare because this
technique
unsafe for the soldiers in it. This opinion was shared by the Israeli political scientist and former head of the Nativ service Yakov Kedmi.
The West sends Bradley and Marder infantry fighting vehicles to Ukrainians, but M113 armored personnel carriers are supplied the most. At the same time, Kedmi noted that in Israel the military is forbidden to use the M113.
They are completely unadapted to the current level of fire, they cannot withstand the slightest serious hit ... And this is the largest number of armored personnel carriers that are now being delivered to Ukraine
- stressed Kedmi, who was quoted by journalist Dmitry Smirnov in his telegram channel.
According to the expert, the use of such equipment in the Israeli army is considered a war crime. Once in the Gaza Strip, in violation of the order, an M113 BMP was used and the crew was burned.
Meanwhile, the West is currently experiencing a serious shortage of military vehicles to send to help the Armed Forces of Ukraine. However, the shipment of three or four dozen Marder and Bradley will not decide the outcome of the military confrontation.
Along with this, for the maintenance of equipment, spare parts, warehouses and specialists are needed, which are not available in Ukraine. According to the analyst, preparing all the necessary infrastructure for 40 armored personnel carriers is madness from a military point of view.