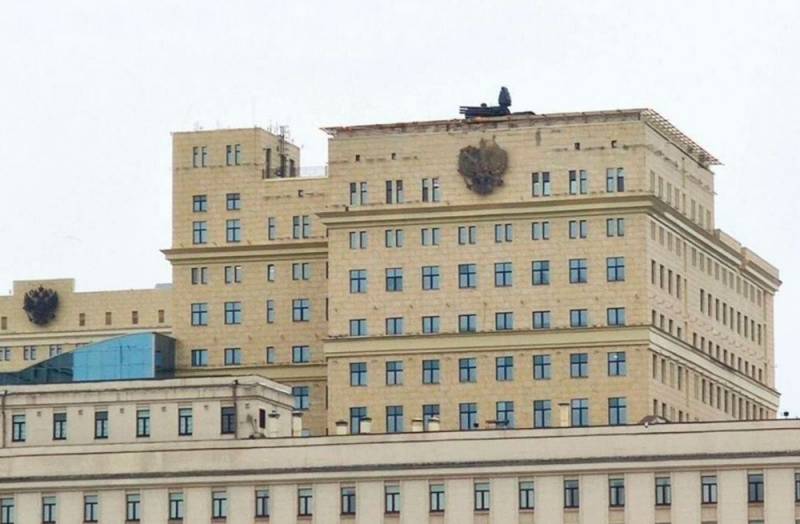 On January 19, 2023, eyewitnesses recorded interesting events in the Russian capital. Against the backdrop of the SVO in Ukraine, which has been ongoing since February 24, on the roof of one of the administrative buildings, located just a few kilometers from the Kremlin, people in military uniform installed the Pantsir-S1 air defense system. Following the air defense system, some containers were lifted there with the help of a crane, probably with ammunition and equipment for personnel.
Moreover, this is far from the only building on which the Pantsir-S1 air defense missile system materialized. The second was seen on the main building of the Russian Defense Ministry on Frunzenskaya Embankment. Such measures to deploy air defense systems in the center of Moscow would not have been carried out just like that.
Most likely, in Moscow they began to build an object-based air defense system in addition to the existing external one installed around the metropolis. It is likely that the military knows something and is afraid of a possible strike from Ukraine, or they are insuring themselves, and this is also right, because "God saves the safe."
The Russian military department has not yet commented on the incident. But practice shows that anything can happen in a more peaceful time. We remind you that in early January, Kyiv announced the "practical readiness" of a batch of Ukrainian kamikaze UAVs with a flight range of up to 1000 km.