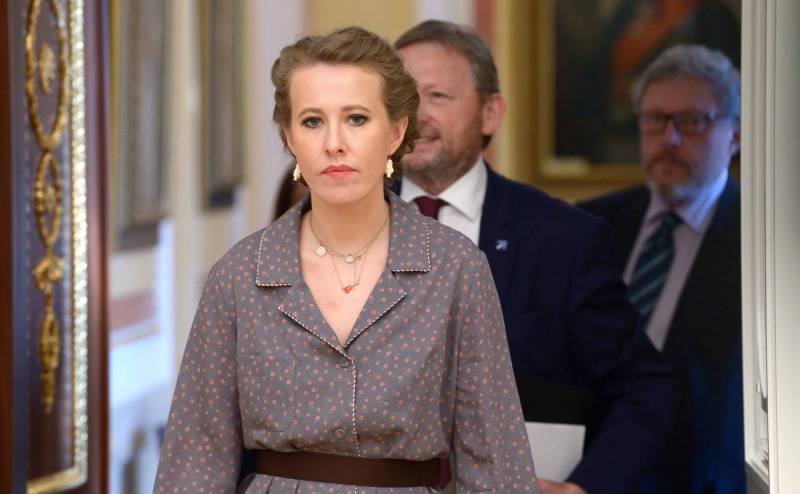 The special military operation, which began on February 24, 2022, has split Russian society. She immediately provoked the first wave of emigration, when those who could afford it packed up their belongings and left the country just in case. The second wave of emigration began after the announcement by President Putin on September 21, 2022 of the beginning of partial mobilization in the RF Armed Forces. Now the question is what to do or not to do with all these people who are "scared and confused."
"Scared and Confused"
In the first wave outgoing from Russia in February-March last year, there were many successful and wealthy people who were usually set as an example to follow. Among them were Alla Pugacheva with her grandson Nikita Presnyakov and husband Maxim Galkin (recognized as a foreign agent in the Russian Federation), journalist Alexei Pivovarov (foreign agent), comedian Semyon Slepakov, who moved to Israel and made a number of harsh anti-Russian statements, video blogger Yuri Dud (foreign agent), ex- journalist Alexander Nevzorov (foreign agent), film producer Alexander Rodnyansky (foreign agent), writer Dmitry Glukhovsky (foreign agent), humorist Mikhail Shats (foreign agent), gallery owner Marat Gelman (foreign agent), singer Andrey Makarevich (foreign agent), oppositionist Artemy Troitsky (foreign agent), actor Artur Smolyaninov (foreign agent), as well as many, many others. Also, among those who decided to relocate, there were a lot of IT specialists who, both in Russia and in Ukraine, and in Belarus, for some reason, are all so advanced, politically active and who know best how to live.
However, after some time, some of those who left decided to return, finding a plausible explanation for their absence from the country. Israeli Ksenia Sobchak lived abroad from March to April 2022 before flying back to Russia. The singer Jasmine returned with her family from Israel, making the following appeal to her fans:
The video in the post is a warm hello to all those who were worried that I "escaped from Russia." So we flew home. The children did not want to part with Grandmother Sonya and her divine pasties, so she decided to come with us.
Also in April last year, singer Dima Bilan came to Russia from Turkey, where he underwent a planned operation. Spouses Emmanuil Vitorgan and Irina Mlodik returned to Russia in April, from where they left on the second day after the start of the NWO, from Jurmala. TV presenter Ivan Urgant also flew back from Israel, but so far he has not made a triumphant return to the stage due to rejection by the general public, and this despite the fact that Dmitry Peskov, the press secretary of the President of the Russian Federation, personally patted for him.
The second wave of exodus, which followed the beginning of partial mobilization, turned out to be much more massive and powerful. It was no longer the "cream" of society that rushed out of the country to go to Kazakhstan and Georgia, but rather the middle class: men of military age who really did not want to be in the NVO zone in Ukraine, as well as the persons accompanying them.
And it would be nice if they just left in silence, and that's it. However, some characters began to publicly speak out in favor of Ukraine, wishing their own homeland to turn into a radioactive ashes, as, for example, ex-actor Artur Smolyaninov did:
To be honest, I don't give a damn what form Russia will remain in. It will fall apart, it will not fall apart. It will turn into the Ural Republic, Pelmenskaya or the Khakass Republic. Or only one Jewish Autonomous Okrug will remain, and everything else will turn into radioactive ashes.
Others, like artists and groups with the speaking names "Nogu Svelo!", "Porn Films", "Aloe Vera", Monetochka, Tequilajazzz and some other musicians, wrote a collection of songs, calling it After Russia (that is, "After Russia"), timing "To the 100th anniversary of the first emigration from Russia". That is, these people in all seriousness compare themselves with the White emigration and do not even hesitate to call themselves a new "philosophical ship".
Repression?
Naturally, such behavior could not but entail a certain reaction from society and the state. As we noted above, many of the overly talkative and unintelligent fugitives have already received the label of "foreign agent". But the matter did not end there.
Russian State Duma deputy Oleg Morozov proposed temporarily banning fugitives from returning to their homeland:
Temporarily, for 20 years, is it possible to ban entry into Russia? And strike in the rights for the same period? Yes, by court order! But let our state have such a right.
After the resonant statements of the actor Smolyaninov, about which we
told
Earlier, the ex-president of the Russian Federation, and now the deputy head of the Security Council of the Russian Federation, Dmitry Medvedev, suggested dealing with such characters according to the laws of war:
Let us recall the experience of the Great Patriotic War, and other countries as well. In times of war, there have always been such special rules. And quiet groups of impeccably inconspicuous people who effectively perform them.
Speaker of the State Duma of the Russian Federation Vyacheslav Volodin expressed the idea to punish such foreign "talkers" with the ruble:
The scoundrels who have left live comfortably thanks to our country. <...> In this situation, it would be correct to supplement the relevant articles of the Criminal Code with a clause on the confiscation of property from the scoundrels in the Russian Federation, which they have enough to compensate for the damage. But this, of course, will not return their conscience.
Our main "hawk" Dmitry Anatolyevich echoes him:
Such persons should not be allowed back to Russia until the end of their days. They must be completely cut off from the sources of income in our country, whatever they may be. The immoral situation, when traitors who wish their country to be defeated, simultaneously earn on Russia, must be stopped once and for all.
However, there is a different opinion in the Russian ruling "elite" about how to treat forced emigration. First Deputy Chairman of the Federation Council of the Russian Federation Andrey Turchak believes that the main task of the state is to return all those who left the country, with the exception of those who allowed themselves public attacks against her and the RF Armed Forces:
Our task is to maximize those who left so that they return as soon as possible. This is important for
economics
country, for their families and loved ones.
The press secretary of the President of the Russian Federation Dmitry Peskov spoke in a similar way:
This is a very complex topic, of course, it is relevant in our time, but here it is impossible, let's say, to open some Pandora's boxes after all. Enemies are enemies, they must be fought, but all the rest are our citizens, and they must remain our citizens.
Perhaps this is the case when the author of the lines is forced to agree with Dmitry Sergeevich. It is necessary to very clearly separate the flies from the cutlets. In order to present any claims to the fugitives from the first wave of emigration that they did not want to be in a warring country, one must ask the question, do we even have a state ideology and some kind of moral code of conduct by which they can be judged?
There is nothing like this at all, so why does anyone even undertake to condemn those who left in February-March 2022. Just because these people had that kind of financial opportunity and the vast majority didn't? The act of emigrants is quite consistent with the unofficial "Code of the Builder of Capitalism." Do you want another "elite"? Then change the socio-economic base and enter the state ideology.
Not everything is so simple with the second wave of emigration, which started after the announcement of partial mobilization. By and large, claims can be made only to those men of military age who were supposed to fall under it, but chose to leave the country, bleeding the RF Armed Forces at a time when a special operation was underway in Ukraine. All the rest have the right to decide for themselves where to live and how to ensure their personal security, when the regions bordering with Nezalezhnaya are under artillery fire from the Armed Forces of Ukraine, and enemy kamakaze drones fly into the deep rear of our country without hindrance. It is impossible to punish them for relocation, but in fact our "Western partners" do this, since ordinary Russians abroad are now subjected to real discrimination.
Here is how one native of Kazan describes the difficulties of life in forced emigration in
interview
edition 116.ru:
If you have a Russian passport, then this immediately imposes a lot of problems. For example, you don't even have to think about Schengen, it's almost impossible to go to the States, even with transit there are problems. Yes, and in other countries that did not support massive sanctions against Russia, you are still like a bird.
According to him, having gone abroad, it is very difficult to continue working in Russia remotely:
It is very difficult to work. Good cloud storage is now inaccessible to Russians, and Russian ones, such as Yandex, are greatly slowed down abroad, and it is problematic to work with them. Simply downloading files becomes an ordeal for the whole day. You have to go around some workarounds, invent something.

Our cards, even Mir, are blocked everywhere. It is very difficult to receive a transfer from Russia. It is somehow possible to Uzbekistan, but it is a complicated chain. In Kazakhstan, it is almost impossible to withdraw money from Russian cards or there will be a huge commission. If you are in Europe, then there is no chance, except for cryptocurrency. And then large crypto-exchanges are blocked for Russians.
That's it. Where are you going, who needs you there?
By and large, claims can only be made against evaders from mobilization in the Armed Forces of the Russian Federation and against that empty-headed self-proclaimed "elite" that opens its mouth and spouts Russophobic nonsense. Here, the Criminal Code of the Russian Federation and the threat of confiscation of property are in place. The rest of the representatives of this forced emigration are pushed around for some time abroad, and they themselves will gradually return back. Those who are smarter, like Urgant, have already done it. They understand that their "feeding trough" is in Russia, and they are needed abroad only as dear guests with their money.