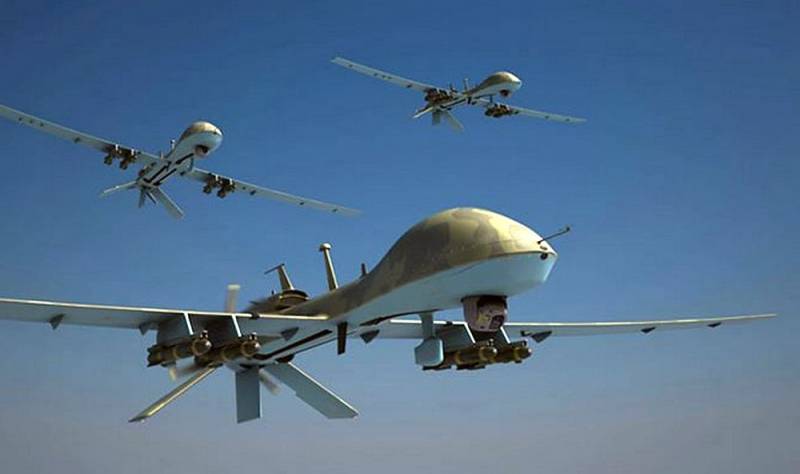 Specialists of the Moscow Border Institute have developed a UAV that is capable of incapacitating enemy drones and electronic systems. At the same time, the device can withstand a whole swarm of enemy drones.
At the heart of the new UAV is a projectile that uses an electromagnetic pulse generator with an integrated remote detonation system. The drone is equipped with optical and infrared cameras at the top and bottom, respectively, and on the folding wings there are solar panels, the electricity generated from which is used in flight.
Inside the device are a complex for providing control and communication, a satellite navigation module, a parachute, a battery and an electric motor with folding blades. The drone also has a solid propellant upper stage located in the rear of the device.
When launched, the drone reaches a certain height, after which the upper stage is separated from it. The drone then spreads its wings and continues flying using electricity from the solar panel and battery. When approaching the object of attack, the UAV detonates the pulse generator, which leads to a burst of electromagnetic radiation that disables enemy weapons control systems. Additional damage is caused by parts of an exploding electromagnetic generator.