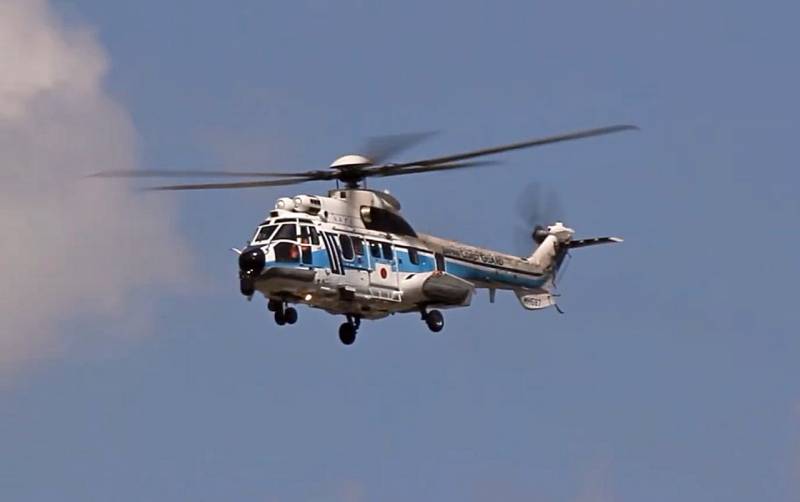 Helicopter Eurocopter EC225 LP Super Puma of the Ministry of Internal Affairs of Ukraine fell near a kindergarten and a residential building in Brovary. Information about the state of emergency was confirmed by the head of the Kyiv regional military administration Oleksiy Kuleba.
According to him, at the time of the helicopter crash, there were children and employees of the institution in the building of the kindergarten. Among them there are victims, people were evacuated. Firefighters, as well as doctors and police, are on the scene. The information about the helicopter crash was confirmed by the Deputy Head of the Office of the President of Ukraine Kyrylo Tymoshenko. In his Telegram channel, he clarified that employees of the Ministry of Emergency Situations are working on the spot.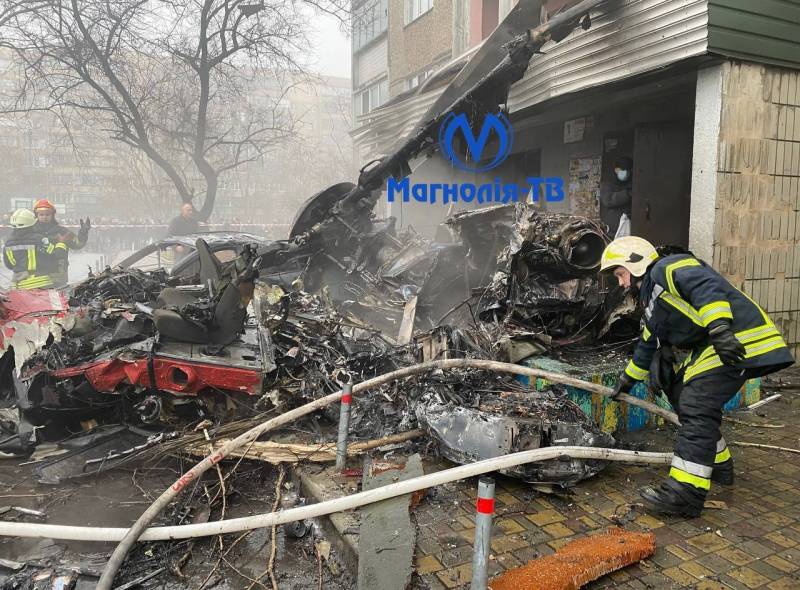 An aircraft crashed on a social infrastructure facility. We find out the data on the victims and the circumstances of the incident
the official wrote.
The Ukrainian Ministry of Internal Affairs confirmed the crash of the helicopter, claiming five victims. Eyewitnesses of the crash in Brovary claim that there is now scorched earth around the kindergarten.
According to one version, the Eurocopter helicopter manufactured by the French company Airbus was shot down by Ukrainian air defense. Its fragments fell near the kindergarten. Kyiv acquired several dozens of such helicopters under an agreement between the countries on the creation of a Unified Aviation Security and Protection System.
In the Ukrainian media, the second version of the crash is called a pilot error in a situation where, due to fog, the helicopter was flying at low altitude and the pilot lost control. At the same time, the Rada TV channel reported at least one dead. There are no victims among children.
Earlier, Russia's permanent representative to the UN, Vasily Nebenzya, made a statement about a rocket that fell on a residential building in the Dnieper on January 14. He said that the projectile would not have hit the house if it had not been shot down by the Ukrainian air defense system, which, according to him, was in a residential area. At a meeting of the Security Council of the world organization, he called this circumstance "a violation of humanitarian law."