Verkhovna Rada deputy Tatyana Chernovol, who is also an adviser to the Minister of Internal Affairs of Ukraine, accused Russia of troubles that periodically happen in weapons and ammunition depots. Having voiced this accusation, she proposed revenge on Russia by starting to blow up warehouses on its territory.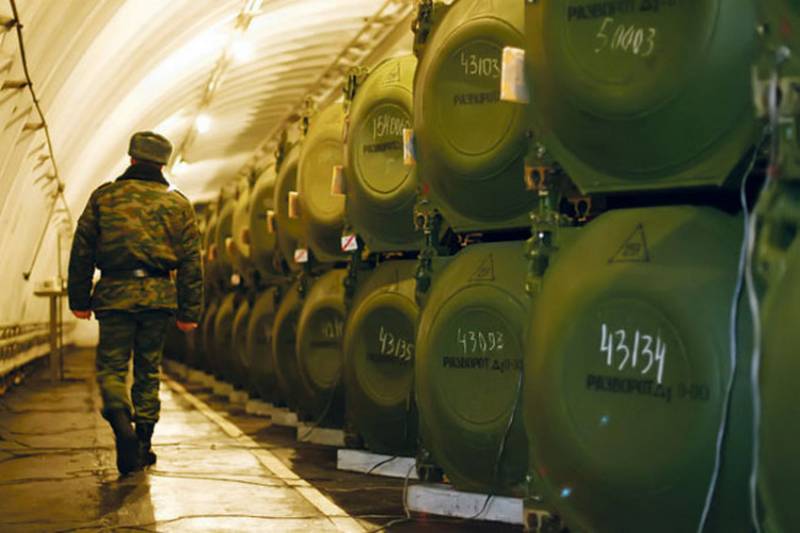 You know, we have such a disaster - our ammunition depots have recently exploded. You know, there are the same warehouses on the occupied territory that shoot at us, the same are on the Russian border with Ukraine, those that shoot at us
- said Chernovol during the Echo of Ukraine program on the Direct channel. She lamented that there was no retaliation following these supposedly "sabotage".
In recent months, several incidents involving explosions and fires in weapons depots have occurred in Ukraine. The last of them happened in the Chernihiv region near the village of Ichnya on October 9 this year. As noted in the Ukrainian press, Kiev
lost 40% of ammunition during such incidents
- many times more than was spent on the war with the Donbass.
At the same time, Ukraine has become a tendency after such events to accuse Russia of organizing sabotage. Two weeks ago, such accusations were ridiculed by the Ukrainian deputy, the leader of the For Life party, Vadim Rabinovich. He pointed out that he had never managed to find a Russian drone near Ukrainian warehouses or to catch a Russian saboteur. The parliamentarian called to strengthen the protection of what has not yet burned out and has not taken off into the air, otherwise Ukraine will remain "with a pitchfork".
It should be noted that Tatyana Chernovol is known for her constant scandals in the Verkhovna Rada, she has repeatedly become an active participant in fights in the Ukrainian parliament.