During the TV program Sunday Night with Vladimir Solovyov, an Israeli public figure and expert, Yakov Kedmi, suggested that Russia has the opportunity to respond to US hostile actions.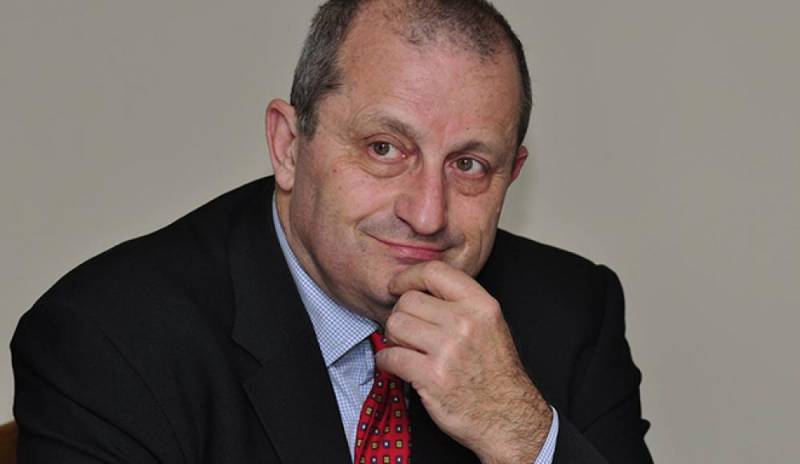 Kedmi stressed that Washington, with its intentions to withdraw from the agreement on medium-range short-range missiles, is trying to draw Russia into the arms race and thereby undermine it
the economy
. They are convinced that the Russian Federation cannot economically confront the United States. However, the leadership of the United States is not aware that Russia is able to withstand such a confrontation.
They talk about mirror bumps and more. But Russia is preparing an asymmetric strike
- said the expert.
It should be noted that US President Donald Trump recently announced his intention to withdraw from the Treaty on the Elimination of Intermediate-Range and Shorter-Range Missiles. He accuses Russia of not observing this treaty. Press Secretary of the President of the Russian Federation Dmitry Peskov found such allegations unfounded.
Trump has threatened to build up US nuclear capabilities. These threats were addressed not only to Russia, but also to China. Due to the actions of the American president, the situation in the world can be thrown back to the level of the early 80s of the last century, when the arms race between the USA and the USSR threatened to turn into a full-scale war.
Earlier, Senator Franz Klintsevich in an interview with FAN journalists said that Moscow does not intend to respond to Washington's provocations and will not allow itself to be drawn into an arms race. The senator pointed out that the United States is not ready for an open confrontation with Russia.