On October 27, a summit was held in Istanbul between the leaders of Russia, Turkey, Germany and France, dedicated to the issues of the Syrian settlement. At the same time, the Russian leader pointed out that terrorists in the Syrian province of Idlib continue to carry out provocations. In particular, they recently fired on the territory of the province of Aleppo, which is under the control of the Syrian army.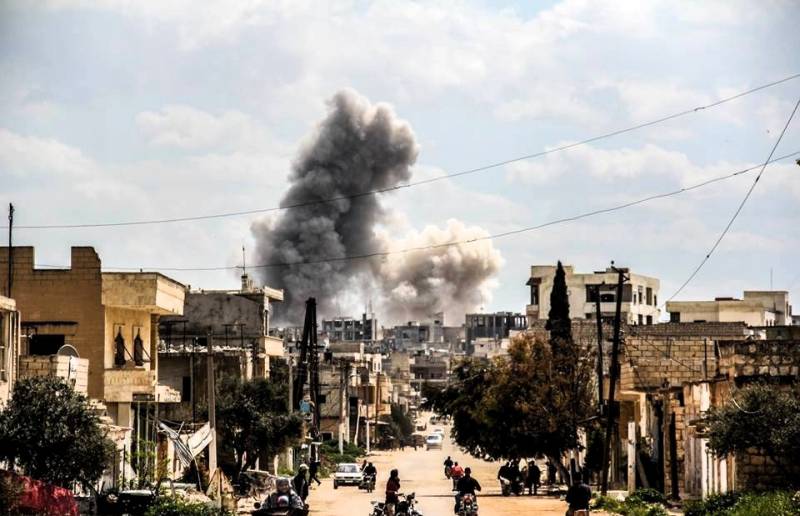 Among the other crimes of Idlib militants - the ongoing attacks with the help of drones at the Russian air base Hmeimim, located in the province of Latakia.
Over the past one and a half to two months, our air defense forces shot down 50 aircraft near our base in Khmeimim
- Putin said.
He reminded Turkey of its commitments to ensure the functioning of a demilitarized zone with a width of 15 to 20 kilometers, which would separate the Syrian troops from the militants. This zone should be freed from the militants of radical terrorist organizations and from heavy weapons.
We hope that the Turkish side will in the near future ensure the withdrawal of the opposition and heavy weapons from the Idlib zone
- said the President of the Russian Federation during a press conference following the summit.
He added that Turkey is trying to fulfill its obligations. But if the attacks from Idlib province continue, then a new military operation against the militants is not ruled out.
It should be noted that by agreement between Moscow and Ankara, a demilitarized zone was to be formed by October 10, and by October 15 it was planned that radicals would come out of it and a difficult
technique
. However, the Center for the Reconciliation of the warring parties continues to record cases of militant attacks in the territory controlled by the government.