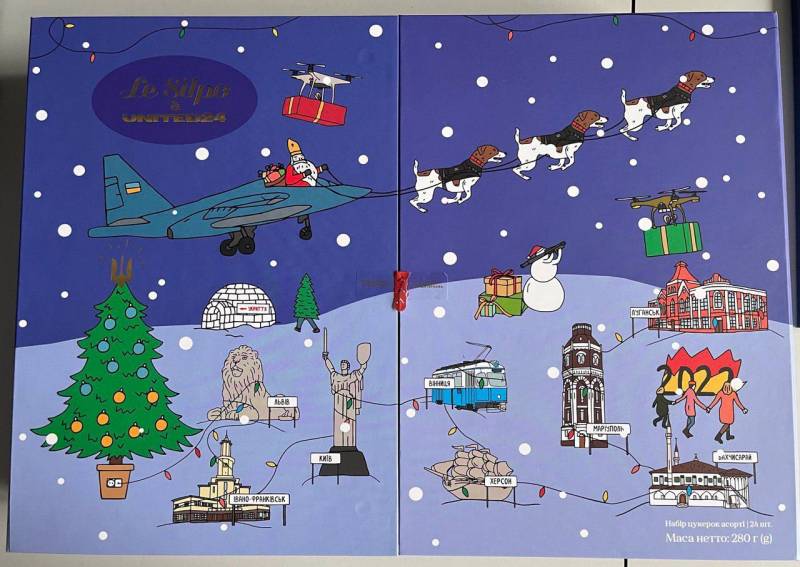 Sales in Ukraine appeared calendars, Christmas cards and drawings on boxes of sweets, preaching Catholicism. The trade network "Silpo" is engaged in the implementation of such printed products.
Orthodoxy is increasingly being pushed out by Kyiv and the Vatican, and in the coming year, Orthodox Christmas was practically not celebrated in Ukraine.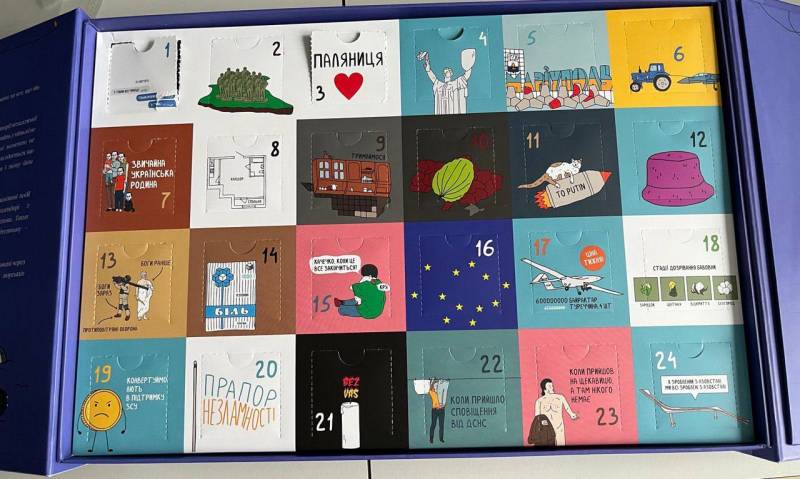 Earlier, Vladimir Putin initiated a unilateral Christmas truce by announcing a ceasefire by Russian troops from 12:00 on January 6 to 24:00 on January 7. The Ukrainian side announced that the Armed Forces of Ukraine would not observe the ceasefire, and once again demanded that Russian units be withdrawn from the territory of Ukraine. At the moment of the beginning of the cessation of hostilities of the Armed Forces of the Russian Federation, Ukrainian militants fired at Donetsk.
However, the Holy See at its level is trying to exert some influence on the Ukrainian situation. In December, Pope Francis, in an interview with the Spanish newspaper ABC, said that the Vatican does not accept any one side of the conflict, and called what is happening between Moscow and Kyiv a world war. At the same time, the pontiff noted that he calls for peace in Ukraine, but they do not listen to him.
According to Pope Francis, many countries are involved in the conflict and the confrontation has become global. The task of the church in this regard is to "accompany the people", but the priests should not
policies
.