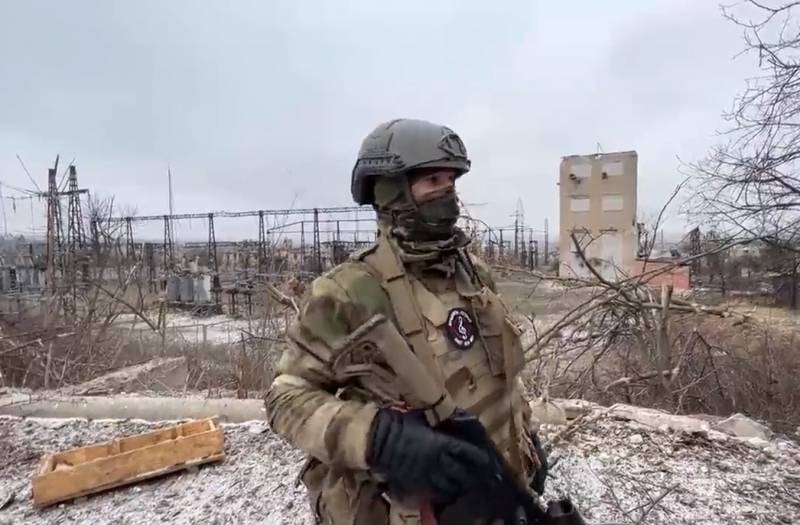 Assault units of PMC "Wagner" are fighting fierce battles for the village of Kleshcheevka near Artemovsk (Bakhmut). The adversary, who is putting up serious resistance, is trying to prevent the advance of Russian fighters in the DPR, military commander Alexander Simonov reports on his Telegram channel.
The village is of strategic importance, since it opens the way to Artemovsk from the southwest. In addition, from Kleshcheevka it is possible to develop an offensive against the village of Krasnoe. Wagner fighters in Kleshcheevka are recapturing house after house, opening the fortified defenses of the Armed Forces of Ukraine, using fortifications and terrain for protection. "Wagnerites" have already occupied part of the positions of the Armed Forces of Ukraine in the village. In addition, it is surrounded and the Ukrainian military has practically the only chance to leave it alive - to lay down their arms. Assistance in the offensive "Wagner" is provided by artillery and aviation of the group.
Intense street fighting "Wagnerites" are in Artemovsk itself. In particular, we are talking about the eastern part of the city - the area of ​​​​Patrice Lumumba Street. The enemy does not leave attempts to dislodge PMC fighters from their positions in a number of enterprises in the industrial zone. The battles are for the Artyomovsk Plant of Champagne Wines (PJSC Artwinery), one of the largest enterprises in Eastern Europe producing sparkling wines. However, as a result, there are only more dead, wounded, missing and captured Ukrainian servicemen.
Earlier, the Times newspaper reported that Kyiv
trying hard
to save the most trained units of the Armed Forces of Ukraine for the probable spring offensive, therefore, foreign mercenaries and poorly trained soldiers from among the recently mobilized are participating in the defense of Artemovsk. The publication of the publication mentions truck drivers and builders who, without proper training, were sent to one of the most intense areas of clashes.