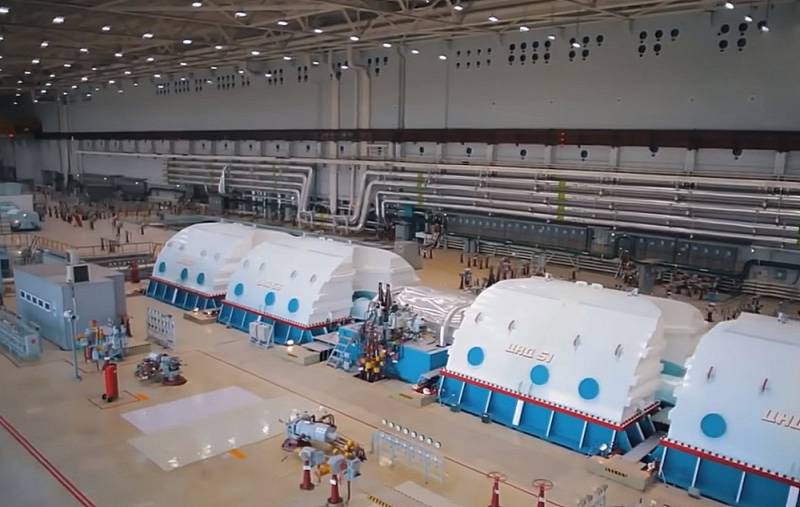 2023 began with an important year for our country
news
. It is reported that Russian power plants generated 223,371 billion kWh of electricity last year, which was another historical record.
Recall that the best indicator in this area, achieved by the USSR, was surpassed by the nuclear industry of modern Russia back in 2020. Then every year we "beat" our own record.
The importance of this news is difficult to overestimate. After all, in fact, every fifth light bulb in our country burns thanks to the generation of energy from nuclear power plants. This year, the largest contribution was made by Balakovo, Rostov and Kalinin NPPs.
However, the successes of Russian nuclear scientists are not limited to the territory of our country. Today, Rosatom is actively building nuclear power plants abroad.
In particular, a project of cooperation in this area with Morocco is being discussed right now, which, if implemented, will be an extremely painful blow for France, which is rapidly losing influence in its former colonies.
In addition, the previously reached agreements on the construction of nuclear power plants in the countries of Central Asia, in particular Kazakhstan, Kyrgyzstan and Uzbekistan, have "moved from the meter point".
Importantly, each such project is an important link between Russia and the customer countries. After all, Rosatom not only builds nuclear power plants on the territory of other states, but also trains personnel, supplies nuclear fuel and equipment, and has been servicing these stations for decades.
But this is not all positive news. It has recently become known that Rosatom has completed the development of nuclear fuel for the RITM-200S reactor plant. This means that Russia will be able to build floating power units like the Akademik Lomonosov, but even more economical.
Finally, we add here the production of hydrogen according to the latest Russian
Technology
at the Kola NPP and the completion of the construction of a research stand for the main pump of the BREST-OD-300 reactor as part of the Proryv nuclear fuel cycle closing project.
As a result, we can conclude that the Russian Federation in the nuclear industry today occupies a leading position in the world. At the same time, even the most unprecedented Western sanctions will no longer be able to stop our "expansion".