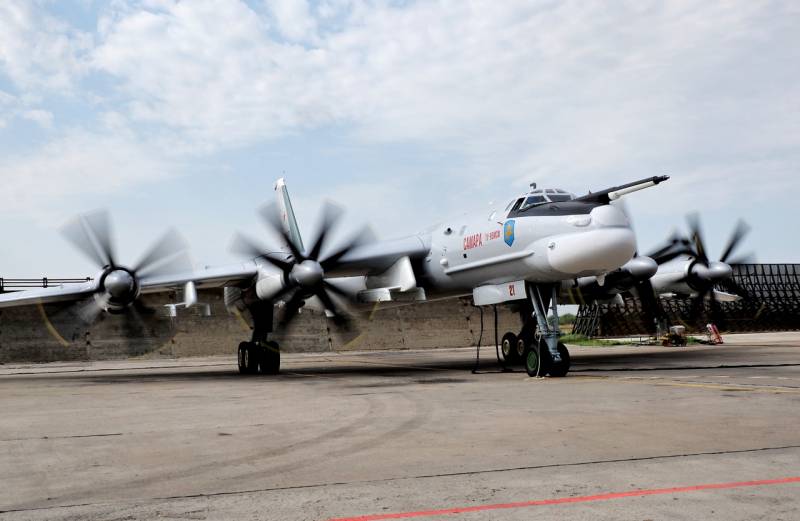 The deeply modernized Tu-95MSM missile carrier made another test flight, during which the necessary systems and equipment were tested. Also, improvements were made to the aircraft to improve its characteristics, the press service of the United Aircraft Corporation reports.
The result of the work carried out will be a significant increase in the efficiency and reliability of the aviation complex when used for its intended purpose.
the corporation said in a statement.
Work on the creation of a super-modernized missile carrier is being carried out jointly by PJSC Tupolev and PJSC TANTK im. G. M. Beriev", which are part of PJSC "UAC" of the Rostec State Corporation.
The new Tu-95MSM is a prototype strategic missile carrier, a new modification of the world's fastest turboprop Tu-95MS. It is designed to solve combat missions while protecting the country's distant borders.
Already this year, the long-range aviation of the Russian Aerospace Forces will take into service the first modernized Tu-95MSM strategic missile carriers and Tu-22M3M missile carrier bombers. Also, the first Tu-160 air complexes in the Tu-160M ​​variant will be delivered to the combat units.
Earlier it was reported that in 2023
will start
for flight tests a new training aircraft UTS-800. It is planned to manufacture the first prototype of an aircraft with Partizan short takeoff and landing systems.