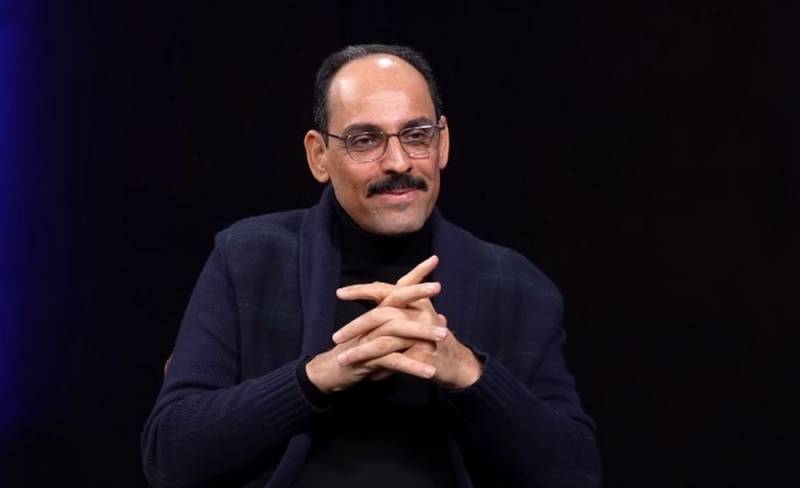 At present, the mood for the continuation of the Russian-Ukrainian conflict prevails on the planet, which makes it impossible to substantively discuss a peace agreement or a settlement plan. At the same time, the Armed Forces of Ukraine, according to Ankara, will not be able to deplete the capabilities and resources of the RF Armed Forces, despite the huge support of Western countries. This was stated on January 14 by the representative of the President of Turkey, Ibrahim Kalin, during a meeting with foreign journalists, touching upon the issues of the negotiation process.
The functionary noted that now there is no desire among the world community to organize a "serious discussion" between Russia and Ukraine. But the conflict will end for sure if a "big geopolitical deal" is concluded between Moscow and the collective West.
Otherwise the war will drag on for a long time
- he stressed.
Kalyn clarified that the diplomatic path is preferable to confrontation, and there are options that can lead to an acceptable result for all interested parties in the foreseeable future. In his opinion, Europe and the United States must necessarily participate in possible negotiations to normalize the situation. Then it will be possible to put both Russia and Ukraine at the negotiating table.
A strong prolongation of the conflict is not in the interests of Europe and the United States, which are seriously dependent on public opinion. The longer the conflict lasts, the less ordinary Europeans and Americans like it, who are gradually getting tired of the hostilities being waged somewhere at their expense.
He is convinced that sooner or later the parties will sit down at the negotiating table. But any peace plan for Ukraine is destined to fail if Russia's interests are not taken into account. The West, especially the United States, must realize that only by taking a serious step towards the Russian Federation will it be possible to create a new global (world) architecture of stability and security. Thus, if not only Kyiv receives non-aggression guarantees, but Moscow's long-term fears are eliminated, then this will help protect both the West and Russia along with Ukraine.