In anticipation of the midterm elections to the US Congress, US President Donald Trump decided to bet on a hostile attitude towards Russia. Speaking at a campaign rally in North Carolina, he said that his victory in the presidential election in November 2016 was the worst thing that could happen to Russia.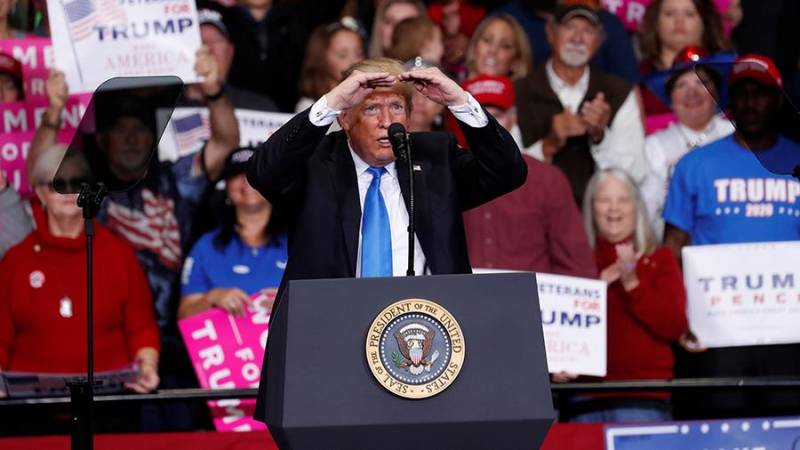 Here is what I will tell you. The worst thing that has ever happened to Russia is my election victory
- he said.
However, the American president was forced to admit that normal relations are needed with Russia, as well as with other countries:
But at the same time getting along with Russia, with China and, frankly, with North Korea, South Korea and Japan, as well as everyone else, is a good, not a bad thing. We will continue to achieve results.
He also criticized the media, which poorly cover his achievements in the field of foreign
policy
. For example, they depicted in a negative way his meeting with Russian President Vladimir Putin, which was held in July this year in Helsinki.
It should be recalled that after that Trump meeting, many US politicians and media outlets were harshly criticized for, in their opinion, excessive "softness" in relation to Russia. Moreover, not only the eternal opponents - the Democrats - spoke about this, but also the party members of the American leader - the Republicans.
After this, Trump repeatedly allowed himself very harsh statements and actions against Russia. For example, at the end of July, he said that not a single US president pursued such a tough policy towards Moscow than he did.
It is not surprising that he continues such rhetoric on the eve of the election, as if refuting the opponents' allegations of leniency to Russia. Unfortunately, this is manifested not only in words, but also in practice, in particular, in intentions to break the most important international agreements, which is very fraught. But at the same time, talking about the need to establish normal relations, Trump is preparing his own paths for a possible retreat.