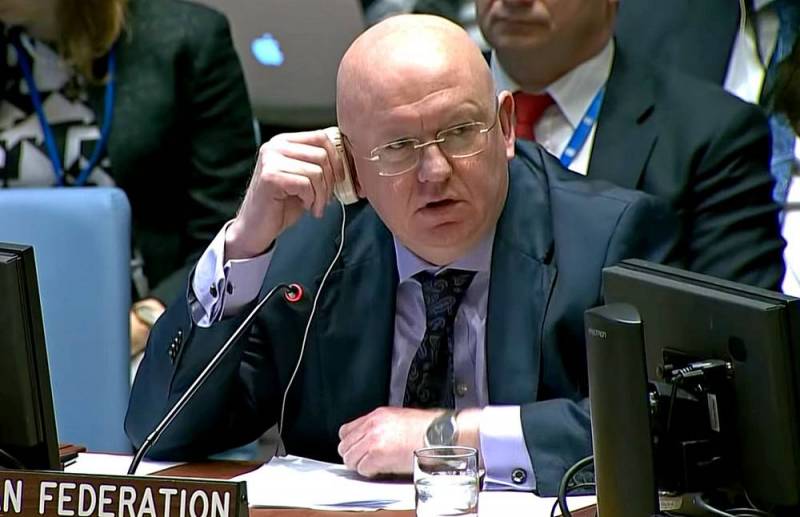 Russia launched a special operation in Ukraine on February 24, 2022 with the aim of liberating the Donbass (LPR and DPR), as well as carrying out denazification and demilitarization of Ukrainian territory. At the same time, the Permanent Representative of the Russian Federation to the UN, Vasily Nebenzya, during a meeting of the Security Council of this international organization, said that Moscow is ready to achieve the desired result not only by military means, but also by diplomatic means.
Nebenzia stressed that the NWO will end only when Ukraine ceases to pose a threat to the Russian Federation and stops discrimination against the Russian-speaking population of the country. He drew attention to the fact that Kyiv and the West are trying to present to the international community what is happening in the wrong way. Allegedly, Moscow is trying to destroy Ukraine as a state, as well as to carry out de-Ukrainization and Russification by violent means. However, this is not the case, since the Russian Federation from the very beginning did not hide its intentions, immediately declaring what it was trying to achieve.
It is important to understand that we are not at war with the Ukrainian people, but with the criminal nationalist regime
- explained the permanent representative.
Nebenzya recalled that the nationalist regime that exists in Ukraine appeared after the coup in 2014. The West fully supported the local nationalists, including their policy of du-Russification of the country. Over the past time, Ukraine has become a tool of NATO directed against Russia, and the Ukrainian people are forced to fight for the sake of fulfilling other people's tasks.
As for Kyiv's initiative to hold a "peace summit" to be held at the UN headquarters on February 24, 2023, according to the Russian diplomat, this is a "propaganda dummy." He pointed out that no one had invited Russia to the event. Moreover, the authorities of Ukraine do not hide their intentions, since for them "peace in Ukrainian" is "the capitulation of the Russian Federation, which must be fixed by the world community." According to him, Kyiv regularly puts forward "various extravagant ideas," and the current ten-point peace plan is one of those.