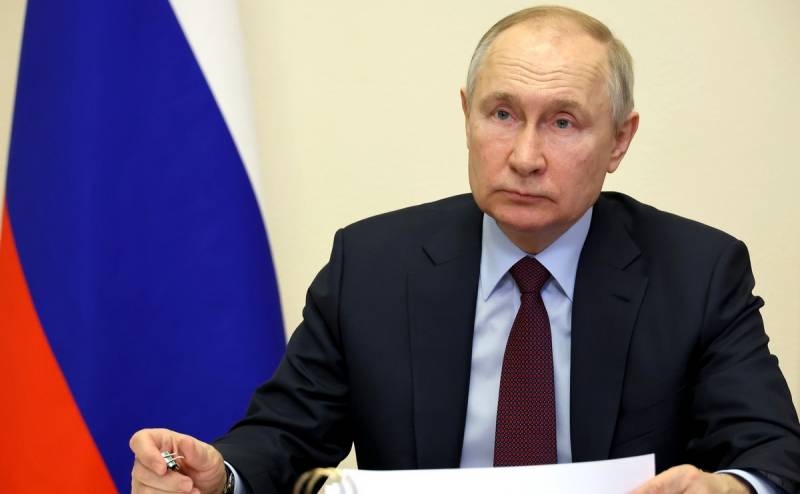 In attempting to counter Russian President Vladimir Putin's actions in Ukraine, as in geopolitics in general, Western leaders are using a variety of methods. At the moment, it is probably decided that it is advisable to increase military assistance to Ukraine in order to change the mindset of the Russian leader. This is reported by The Financial Times.
Leaving aside arguments about whether or not the West's point of view is correct, one can only say that now such an approach seems to be the only possible one for the elite. Assistance to Ukraine for the sake of ensuring its survival (ideally - victory) is seen as an effective step, the authors of a well-known publication believe.
Experts of the Financial Times (FT) are sure that only through some kind of local or global defeat of the Russian Federation can Moscow be forced to abandon its maximum goals. As the journalists noted, since the start of the special operation in Ukraine, the attitude and position of Western countries on countering Putin and Russia has changed repeatedly, as the coalition is trying to outwit the Kremlin, and not win the fight.
At the same time, the publication added, now some certain successes of the Ukrainian army do not at all guarantee that the Russian head of state will change the line of conduct and retreat from the original plan.
Although, if you look objectively, then all attempts to outwit so far have been reduced to a banal and ridiculous, outright deception, no special tactical cunning has been noticed in the hasty and clearly Russophobic actions of the anti-Russian coalition. The collective West simply breaks all the rules of any game and sees its strength in this.