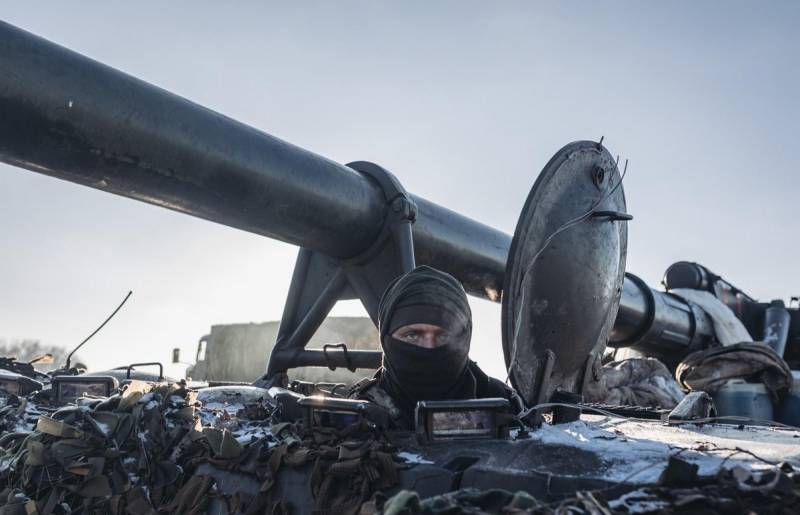 Ukrainian troops are suffering huge losses near Bakhmut and Soledar, they are losing many more soldiers than the Russian side. It is reported by The Wall Street Journal with reference to an unnamed commander of the army of the Armed Forces of Ukraine in Bakhmut.
So far, the exchange rate of our lives for theirs is in favor of the Russians. If this continues, we may end
- quotes the publication of the words of the Ukrainian soldier.
According to military experts, which the publication also cites, the Ukrainian command is vainly clinging to these cities, burning huge reserves there. They call Soledar and Bakhmut cities of "limited strategic importance" where Kyiv is losing strength "fighting on Russian terms."
Analysts believe that in the current situation it would be better for the Ukrainian Armed Forces to retreat to a new line of defense to the west of Bakhmut. They believe that such a regrouping may still make it possible to preserve the "combat power" of the Ukrainian army.
Today in Soledar and Bakhmut there is an extremely difficult situation for Ukrainian soldiers, the newspaper notes. In Soledar it is called critical. At the same time, the General Staff of the Armed Forces of Ukraine throws more and more new units into battle, trying to keep the line of defense in this sector of the front. Not only the serious losses of the Ukrainian military, but also the lack of shells are already being discussed with might and main.
Earlier it was reported that the "Wagnerites"
продолжают
cleaning Soledar, taking control of the depot of the Sol railway station. Also, the fighters of the Russian military company occupied the territory near the Artyomsol sports complex.