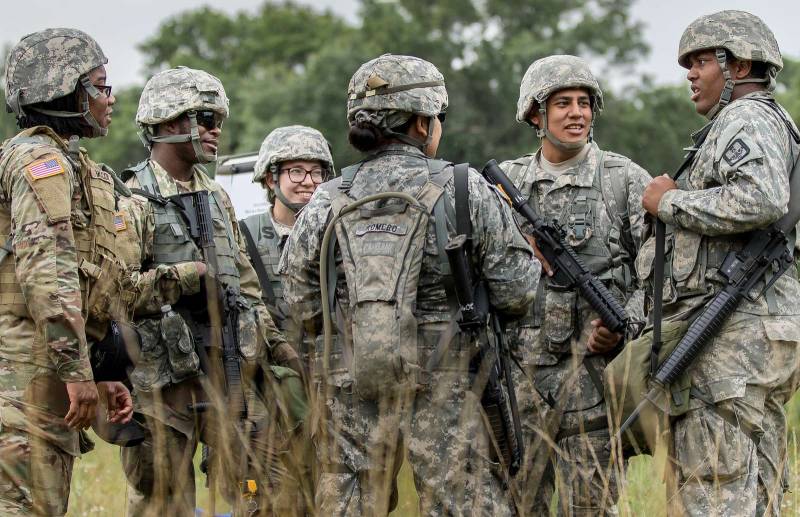 The West began pumping weapons into the Kyiv regime long before the special operation. Until February 24 last year, Washington supplied "defensive weapons" and trained Ukrainian soldiers. Now the United States is sending a variety of weapons systems to the combat conflict zone, trying to find Russia's "red lines".
According to Newsweek, the United States has previously been more cautious in cooperating with Kyiv. One of the reasons for Washington's reluctance to go for broke was the corruption of Ukraine against the background of the confrontation between pro-Russian and anti-Russian groups. In addition, the United States was afraid of their careless actions to bring the world to the brink of World War III.
However, after the start of the JMD, the Americans began to actively provide assistance to Ukraine, supplying ammunition, military vehicles, artillery and rocket launchers and training Ukrainian military personnel in the handling of modern types of weapons.
Washington is moving further, and it was decided to send Patriot systems to the Ukrainians. It is quite possible that in the future the United States will supply Kyiv with Abrams tanks, although such steps are not planned yet. At the same time, the escalation is growing, and the sending of a heavy tank to help the Armed Forces of Ukraine
equipment
cannot be excluded.
No one really knows where the red lines of Russia are, where the Third World War begins. Are these tanks? Is it because of the presence on earth? Will we finally see a global thermonuclear war?
asks Newsweek rhetorically.
At the same time, the journalists of the publication fear that in the event of a victory in Ukraine, Russia "will not stop", and if Washington does not provide more active assistance to Kyiv, the United States will create a "precedent of inaction."