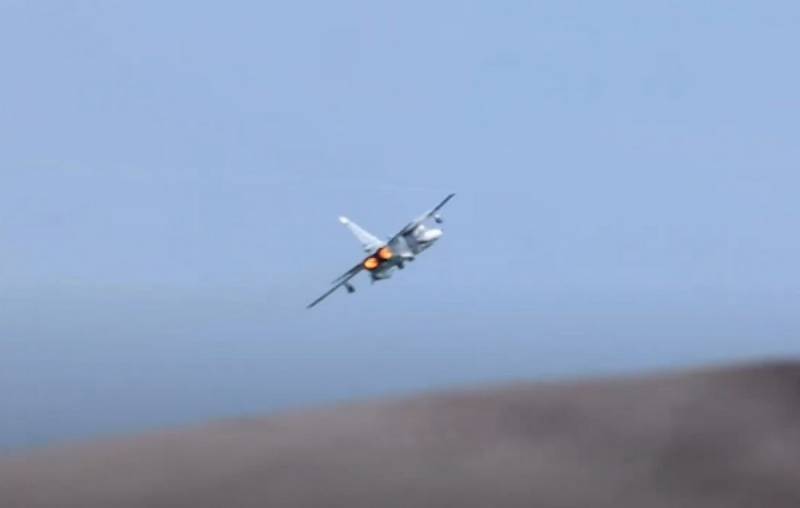 Western media use any information occasion to spin anti-Russian propaganda in their publications. The British edition of the Daily Mail reminded its readers of last year's incident that occurred with the flagship of the Royal Navy at the entrance to the Suez Canal.
In June 2022, three Russian aircraft flew over the British Navy aircraft carrier Queen Elizabeth. To the standard mutual procedure of the Navy and the Air Force of potential opponents, the tabloid journalists added a fair amount of drama. According to the Daily Mail, the Russian Su-24 bombers showed undisguised hostility and threatened the 1500 people aboard the aircraft carrier.
Three Russian military aircraft approached the 920-foot ship carrying 1500 men and women at high speed. Bombers literally rushed at Queen Elizabeth, openly demonstrating brazen hostility
writes a British newspaper based on footage from the BBC documentary Warship: Tour of Duty.
As stated in the publication, the British aircraft carrier had to deal with the Russian military more than once during a mission in the Mediterranean. In addition to bombers, the frigate of the Russian Navy Admiral Makarov blocked the road to the flagship of the Royal Navy.
This is one of several encounters with Putin's forces that the aircraft carrier Queen Elizabeth had to face on a long voyage.
- the article says.
However, the Daily Mail cites the words of the captain of a British ship about showing respect on the part of the Russians to the unspoken maritime traditions.