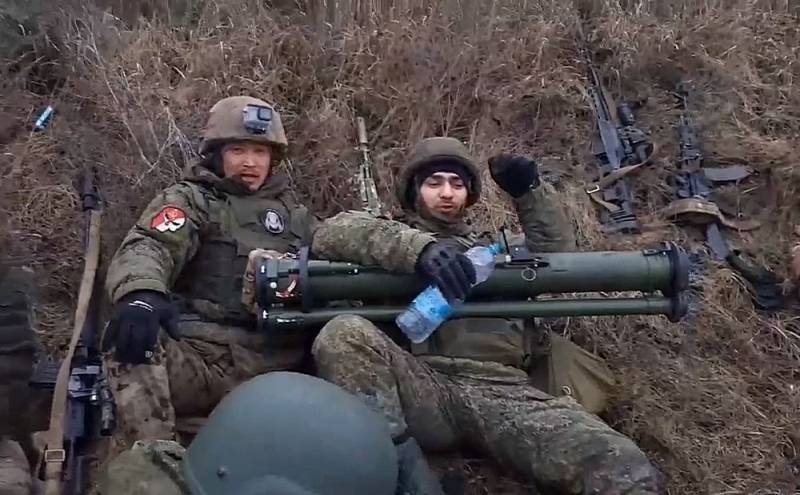 Aleksey Arestovich, adviser to the head of the office of the President of Ukraine, said that leaving Soledar to the Armed Forces of Ukraine would not be considered a flight. According to him, voiced on the air of Feigin LIVE (Mark Feigin is recognized in the Russian Federation as a foreign media agent), leaving the city, where the Armed Forces of Ukraine are now suffering heavy losses, will be a "planned decision of the command."
We decide how best to act in accordance with the general defense plan in this direction in this case. Therefore, if we leave Soledar, this will not be a flight or encirclement, this will be a planned decision of the command
Arestovich said.
The White House, in turn, justified the statement of the adviser to the Ukrainian president, saying that the surrender of Soledar and Artemovsk would not give Russia a strategic advantage. John Kirby, strategic communications coordinator at the White House National Security Council, said the United States does not recognize Russian forces taking control of Soledar.
Kirby called the city a "small village" in the Donbass, adding that he could not confirm or deny the Russian side's control over it, as "Ukrainians say it's different."
We don't know how it will develop further. So I will not predict failure or success in this case. But, even if Russia takes Bakhmut and Soledar, this will not have a strategic impact on the events themselves. And this will definitely not stop or slow down the Ukrainians in their attempts to regain their territory.
— said the American politician.
The White House representative added that Russia in this situation has two goals: to take and hold through Soledar Bakhmut, and also to gain control over salt mines with
economic
points of view.
Previously Arestovich already
claimed
that Soledar "doesn't matter" to Ukraine, like many other small towns in the Donbass. The politician stressed that the capture of Soledar by the Russians, in his opinion, was just a "private success" against the background of the general picture of hostilities, which would not affect their course in any way.