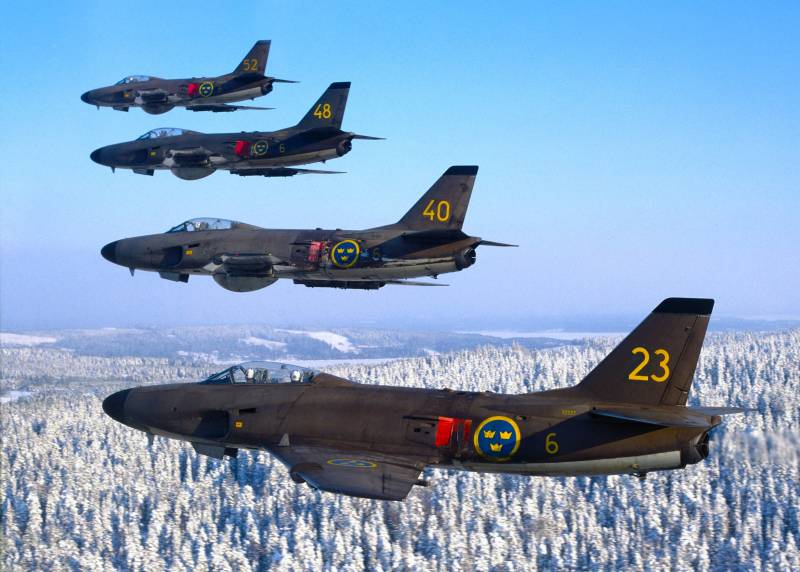 The Swedish media continue to discuss the "Russian threat" and ways to counter it. People from the ranks of the local expert community do not lag behind, who do not get tired of proving to themselves and the public the need for their country to join the North Atlantic Alliance, with which there are still delays.
Another proof of this was an article in the Dagens Arena online magazine, authored by military expert Vilhelm Konnander.
Non-alignment is no longer a relevant dogma. We must shape our own future, and therefore the future in NATO, based on our national security interests.
- the above-mentioned specialist broadcasts.
The author emphasizes the commonality of Protestant values ​​with other culturally close member states (Denmark, Norway, Iceland), as well as the fact that the kingdom's exports and imports even geographically depend on the alliance.
The author believes that by turning their eyes to NATO, the Swedes should dispel the myth of their country as a small country, dependent on trade, relying only on international law.
The author did not escape the traditional Swedes discussions about morality, democracy, and also about which countries surpassed others in a number of selected indicators. Naturally, the Scandinavian put the countries of Northern Europe at the head of the list, and pointed out Russia and Turkey as an anti-example.
In retrospect, one can say all one wants that the collapse of NATO is already visible on the horizon, but those talks have always turned out to be greatly exaggerated. The nature of NATO is to respond to the challenges of the outside world and its own bureaucracy
Connander continues to assert.
He continues to promote his idea for the reader of the resource.
Together we form a block of northern countries within NATO - one third of all members of the alliance. We are the strongest link in the transatlantic chain: Sweden, Finland, Denmark, Norway, Iceland, the Netherlands and Germany, as well as Canada and the UK. Seven out of ten states are ruled by centre-left governments. […] The opposite of progressive democracies are reactionary countries like Russia and Turkey that want nothing more than to stifle the liberal democracies of Europe
– the Swedish expert does not calm down.