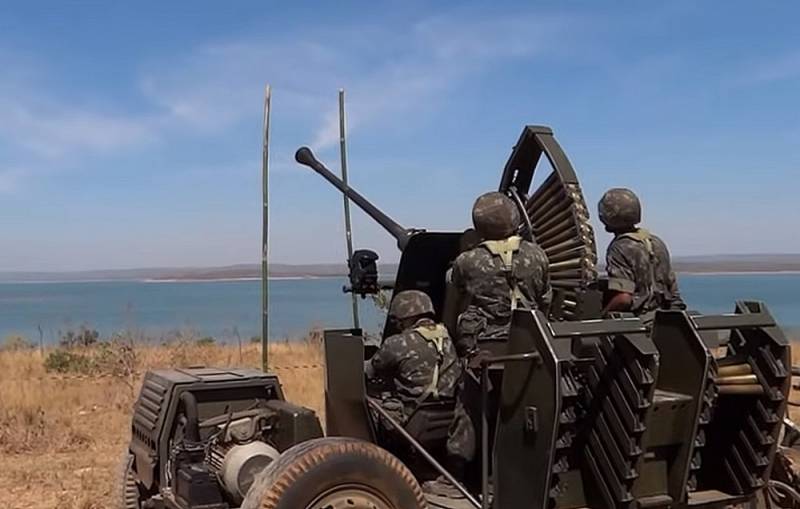 NATO countries continue to supply weapons to the armed formations of the Kyiv regime. In an effort to defeat Russia on the battlefield, Kyiv's foreign partners are ready to give "for the common good" not only modern systems, but also outright weapons trash.
Lithuania, for example, expressed its readiness to supply Kyiv with 40-mm Bofors L50 automatic anti-aircraft guns of the 70s and ammunition for them. This was personally stated by President Gitanas Nauseda.
Today I brought good
news
for Ukraine. We transfer air defense systems, anti-aircraft installations
Nausėda said during a joint press conference of the leaders of Poland, Ukraine and Lithuania.
At the same event, Poland announced the transfer of a company of Leopard tanks. President of the country Andrzej Duda announced his desire to create an international coalition that would deal with the supply of weapons to Ukraine. The transfer of the Leopard tank company should, according to Duda, be the first contribution to this coalition.
But, if Polish tanks can hardly be called a useless gift to Ukraine, then Lithuanian anti-aircraft guns can hardly play a significant role on the battlefield. In all likelihood, the Estonian president decided to act on the principle of "the rich." At the same time, he called Russia a terrorist state and wished Ukraine victory on the battlefield.
Note that the 40-mm Bofors L70 automatic anti-aircraft guns were developed in Sweden and were actively used during the Second World War.