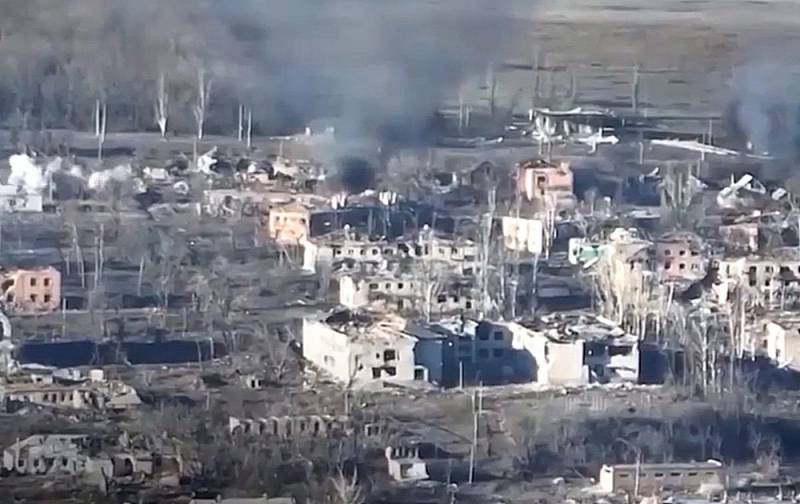 The founder of the Russian PMC "Wagner" Yevgeny Prigozhin announced the complete release of Soledar. Residents of the long-suffering city finally got the opportunity to leave the destroyed settlement. According to them, earlier the Ukrainian military did not allow them to freely leave the city.
In conversations with Russian volunteers who liberated Soledar, people admit that they are tired of the presence of the Ukrainian army here.
We don't want to live there already, we just… We got it! This Ukraine is already sitting like this... up to its throat. They messed up theirs. Everything, the whole city of Soledar. They don't consider us human. Well, what is it? The tank drives, shoots, destroys. What it is? Yours in your own ... if you figure it out like that, right?
- said one of the residents of Soledar.
According to the testimonies of civilians, the fighters of the armed formations of Ukraine did not at all consider their presence in the city.
It's just unbearable. We were so let down by Ukraine. At first, the whole city was smashed by Ukraine. They just smashed the city ... wiped it off the face of the earth. We didn't want to go outside. There is nothing to do there, we were waiting for Russia, we wanted to be here
- local residents shared with the Russian fighters.
Residents of the newly liberated city do not hide their gratitude to the Russian soldiers who risked their lives to save them. And the Western press, meanwhile, calls the capture of Soledar by the RF Armed Forces "salt on the wounds of Ukraine."