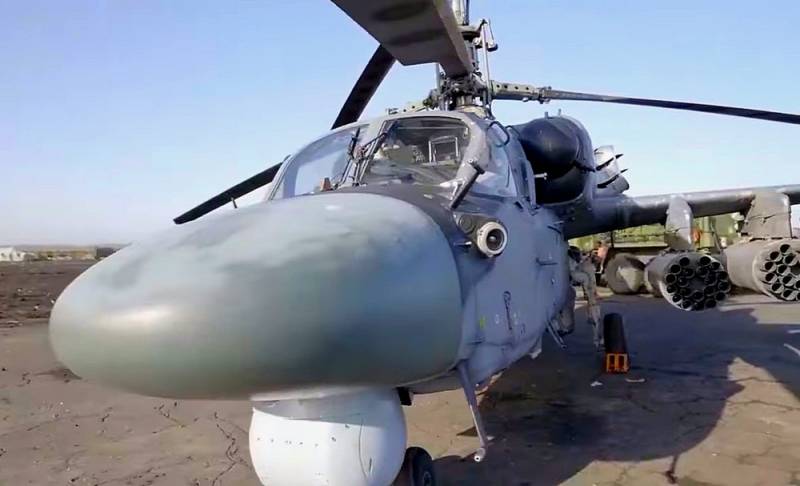 The Russian Aerospace Forces began to use modernized Ka-52M helicopters equipped with Izdeliye 305 high-precision missiles in a special operation in Ukraine. They strike at armored vehicles, objects and manpower of the enemy, reports
RIA News
citing own source.
The use of the new ammunition makes helicopters the most important front-line attack weapon along with the Mi-28MN.
This allows you to hit command posts, fuel depots, hangars with
technique
and other important objects
- added the source of the agency.
The Russian armed forces received the first ten Ka-52M helicopters in early January. The machine was successfully tested during the CBO in Ukraine. Deliveries of equipment will continue in 2023.
Izdeliye 305 missiles have already been used by Mi-28NM helicopters. For the first time, the rocket was presented at the Army-2021 exhibition. It is designed to defeat single and group both moving and stationary targets at any time of the day. "Product 305" has a high-explosive fragmentation part weighing 25 kg, the ammunition provides high accuracy in hitting targets, the deviation from the aiming line is no more than two meters.
Earlier it was reported that on January 4, a photo was circulated on social networks, in which
captured
suspended under the wing of the Su-34, the FAB-500 gliding corrected aerial bomb, converted from a conventional free-fall one using a "conversion kit". Although the "glider" looks unpresentable, obviously handicraft, it is argued that the tests of a certain number of converted bombs were successful.