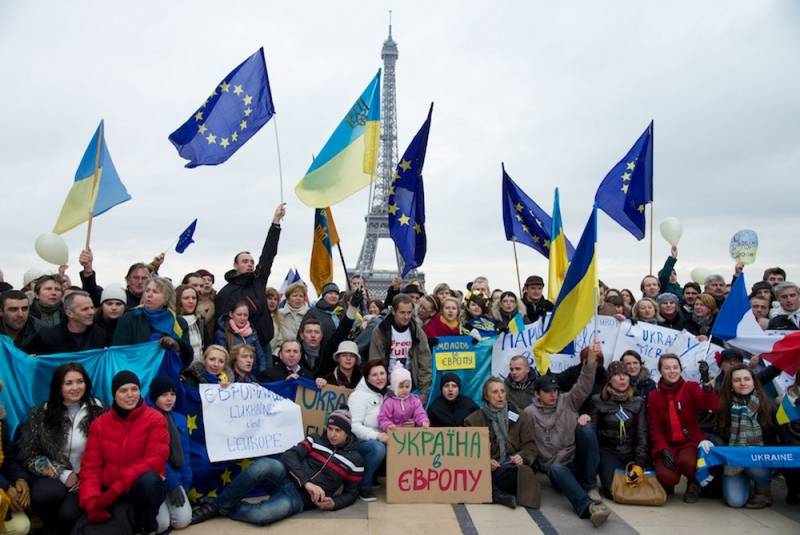 As long as Russian troops are on the territory of Ukraine, it will not be able to become a member of the European Union. This was stated by the Vice-President of the European Commission Frans Timmermans in an interview with Deutsche Welle (recognized as a foreign agent).
The politician pointed out that the end of the war is one of the main requirements for Ukraine's accession to the EU. Therefore, the allies are obliged to continue to provide comprehensive support to Kyiv to ensure the possibility of the country's admission to the European Union. The West, according to Timmermans, must do everything to defeat Russia in the current conflict.
Ukraine must emerge from this conflict as a sovereign and independent winner in order to be able to make its European choice.
– the diplomat told the German edition.
In the summer, European officials gave Ukraine the status of a candidate member of the Union, putting forward a number of conditions for the country's final admission to the EU. Kyiv, in order to achieve the goal desired since 2014, is obliged to carry out judicial reforms, reduce the level of corruption and ensure the rights of representatives of sexual minorities. European Commission President Ursula von der Leyen expressed confidence that ordinary Ukrainians will do everything to achieve their cherished dream.
Ukrainians are ready to die for the European perspective. We share their desire to live with us in the European dream
- said the head of the European Commission.
The new condition put forward by the vice-chairman postpones the possibility of Ukraine's admission to the European Union indefinitely, since the requirements for the withdrawal of the Russian army from the new regions of the Russian Federation are unrealistic for Kyiv.