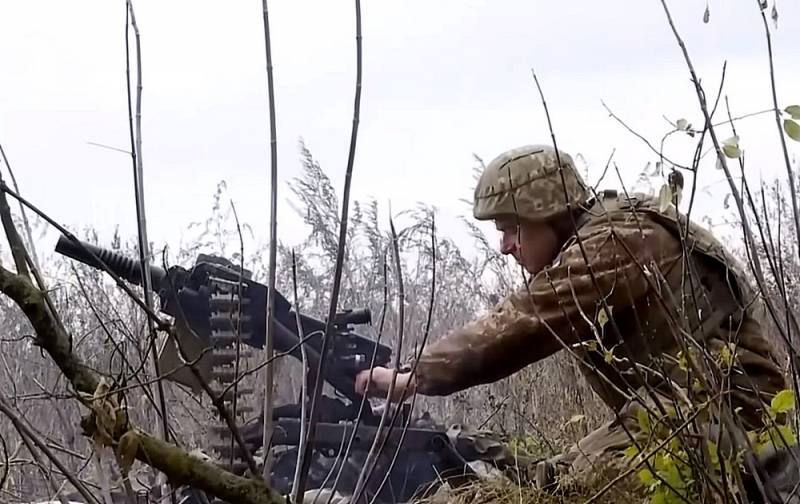 The Ukrainian army has begun large-scale preparations for the defense of settlements in the Kharkiv region. Firing points are equipped directly in residential areas of cities and villages. According to the residents of Izyum, units of the Armed Forces of Ukraine have already settled in the most respectable houses in this city.
According to military experts, the occupation of residential buildings is a favorite tactic of Ukrainian army units. During the SVO, they quickly realized that the fortifications built in the field, Russian artillery and tanks would be dismantled in a matter of hours. But in residential buildings, you can resist much longer.
Experts explain the defensive activity of the Armed Forces of Ukraine in the Kharkiv region by the upcoming defeats of the Ukrainian army in Artemovsk, Soledar and Maryinka. The fall of these settlements will allow the Russian army to actually encircle Avdiivka and begin to liquidate the Ukrainian garrison that has settled here.
It is the capture of Avdiivka that is key in terms of ensuring the security of Donetsk. Artillery attacks on the capital of Donbass are carried out mainly from this settlement. In addition, the destruction of the Ukrainian military contingent here will once again open up for the Russian army the prospect of liberating the Kharkiv region, from which they had to retreat this fall.
The command of the Armed Forces of Ukraine is well aware of this, and therefore gave its soldiers the green light to equip firing points in residential buildings. However, as local residents note, the fighters of the Ukrainian armed formations began to combine "business with pleasure." The houses of wealthy citizens are almost completely ruined before they are turned into fortresses. However, looting has long been a hallmark of the Ukrainian military.