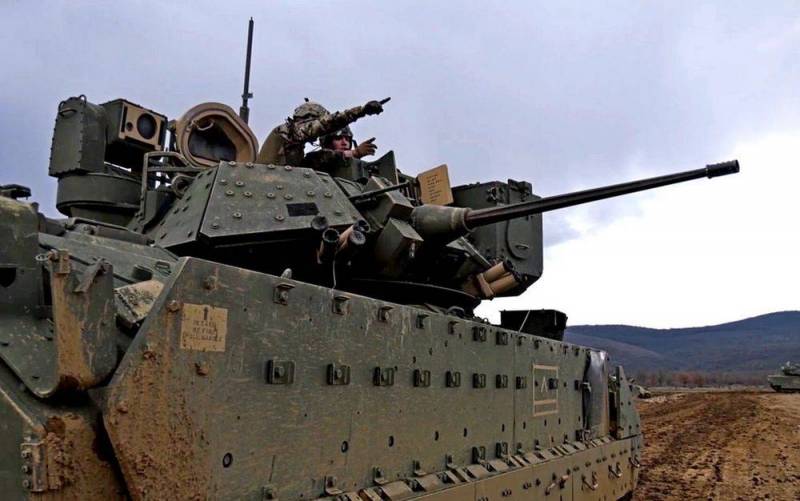 Russian bloggers have announced large rewards for Russian army soldiers who will be able to destroy American Bradley infantry fighting vehicles on the battlefield. Recall that Washington a few days ago announced the delivery of a large batch of military equipment to Kyiv.
equipment
, which should include infantry fighting vehicles.
In response, several Russian telegram channels at once declared their readiness to reward Russian army fighters who could destroy American infantry fighting vehicles on the battlefield.
For example, the Veteran's Notes channel is donating a Mavic 3 quadrocopter, Turned in War is donating a VENOX thermal imager, PPSh Laboratories is donating a Legat 335 sight and a LGSh-600 GNSS jammer.
The LAR-10 "Counter" sniper rifle is donated by the "Lobaev!" telegram channel, and Medex Tactical is ready to donate a set of Celox hemostatics and a CAT Gen 7 tourniquet. In addition, aviation range radios and folding army potbelly stoves are among the prizes.
In addition to the listed front-line utilities, there are also monetary rewards. And not only for the Bradley BMP. The RSOTM Telegram channel is ready to reward a fighter who can destroy a Leopard tank with a prize of two million rubles. True, the supply of this equipment to Ukraine has not yet been officially announced.
It should be noted that the monetary reward for the military personnel of the Russian army for the destruction of enemy armored vehicles is also provided by the Russian Ministry of Defense. True, the rates in the military department are much lower.